Kane's Best Attires - Ranking Every Single Look From Worst To Best
Like his career, Kane's appearance has had many ups and downs...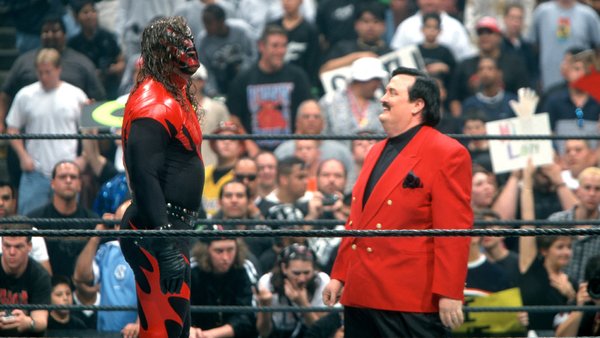 Kane has been dominating the WWE landscape for over two decades.
'The Big Red Machine' has made a name for himself as one of WWE's most reliable performers and, despite currently being the mayor of Knox County, Tennessee, he can be called upon whenever the company needs him to fill an empty spot or make a special appearance - that's how much they trust him.
Of course, he wouldn't have gotten to this stage in his career had he not been one of the greatest superstars of all time. However, while he was indeed a consistent performer back in the day, it was undoubtedly his awe-inspiring appearance that played a major role in the level of success he would go on to achieve.
A seven-foot masked monster, Kane made an unforgettable impression on the WWE Universe when he debuted back in 1997, ripping a steel door off its hinges and, like his 'brother' The Undertaker, he has continued to adapt and evolve with the times, changing things up in a bid to remain fresh.
While this hasn't always been successful, and some personas dragged on for longer than they needed to, all of them played a part in Kane's incredible WWE career. With that in mind, let's take a look back at all of the costumes he has donned and determine which ones burn brighter than the rest.