Predicting Every Wrestler's Fate In The WWE Superstar Shake-Up 2019
Raw, SmackDown and NXT. Who's going where in this year's roster Shake-Up?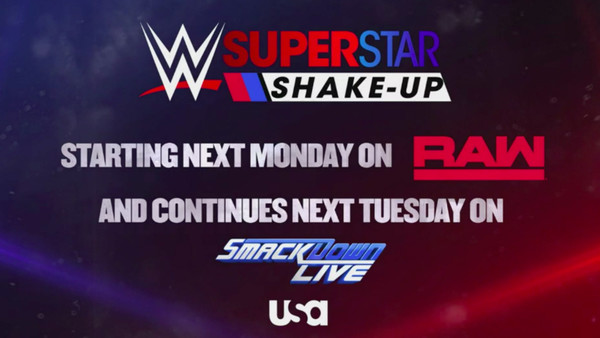 The big challenge for WWE in this year's Superstar Shake-Up might be sticking to their plans. Wrestlers on both Raw and SmackDown have been outright ignoring the brand division rules during WrestleMania season, just as they did when the company wanted some inter-brand warfare for last year's Survivor Series pay-per-view.
When these new rosters come out next week, it'd be nice to see them resist the urge to do all that again.
It's worth pointing out that this gallery only takes into account those who are on the full-time books across Raw, SmackDown, NXT and NXT UK. There are some unassigned wrestlers who have been popping up recently, but anyone currently on the injured list or considered a "Free Agent" (John Cena, The Undertaker etc) won't be here; similarly, anyone expected to take some time off, like Brock Lesnar and Ronda Rousey, misses out.
There'd be no point including them if they're not actually going to be part of the Shake-Up. Not to worry though, because we still have a massive 81 acts to look at. There are singles wrestlers, tag-teams, wrestler/manager combos and potential splits for some of those doubles here.
Who's going where next week? Time to predict...