Rey Mysterio Vs. Andrade: 15 Most Insane Spots From Their WWE Rivalry
619, Hammerlock DDT, Canadian Destroyer, Double Moonsault, and other Lucha Libre moves…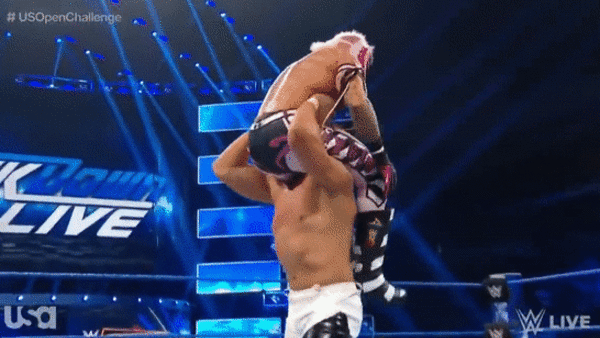 Excluding the Royal Rumbles, Rey Mysterio and Andrade faced each other eight times on TV and pay-per-view from November 2018 to March 2019 in singles and multi-man matches. Their first one-one-one encounter showcased fast-paced Lucha Libre spots, setting the stage for what fans could expect whenever they are in the same ring.
During the match, Andrade utilized his strength to catch Mysterio in mid-air and slam him into the barricade. In another spot, The Ultimate Underdog drove El Idolo's face into the apron with a Hurricanrana on his way to winning the bout.
Andrade won the second singles match after hitting Mysterio with a top rope version of his Hammerlock DDT finisher. The Biggest Little Man threw El Idolo into the barricade with a Sunset Flip Powerbomb in a desperate attempt to win the Two-out-of-Three Falls Match.
Both luchadores continued to shine in their multi-man title matches. During R-Truth's first United States Championship open challenge, Mysterio nailed Andrade with a Hurricanrana that hurled him off Truth's shoulders.
And at Fastlane, Andrade knocked down both Mysterio and Samoa Joe with a springboard Missile Dropkick...