WWE Hell In A Cell 2018: 25 Stars Who Didn't Even Appear
Talk about a bloated roster...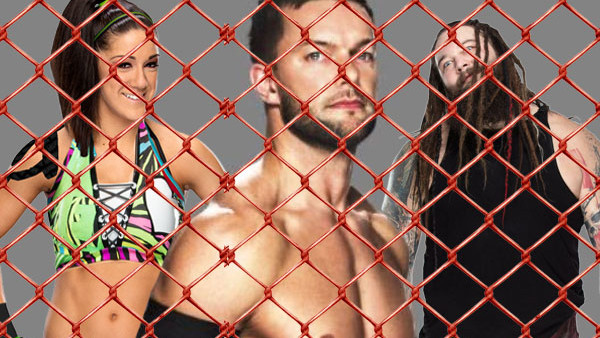 With the proverbial dust now having proverbially settled on Hell In A Cell, it's probably worth going over a few things. Specifically, what it was missing.
Firstly, this was not what you would call a short show. It wasn't one of the mega cards we've seen this year or an 8 hour affair like 'Mania or SummerSlam, but nonetheless we still had 8 matches. We all know that you can get a lot of wrestlers in 8 matches.
But run your eye over Sunday's card and the names that are missing are frankly astonishing. I'm not talking about developmental talent, or workers who are between storylines or otherwise out of contention, I'm talking about some of the legitimately biggest names in the entire industry being deliberately benched by WWE.
Wrestlers who could go anywhere on the planet and be one of the star attractions, or have been title-holders in the world's biggest wrestling company mere weeks or months ago, not even managing to make the pre-show for Hell In A Cell.
Yes, we're all aware that the roster is bloated, but this goes way beyond that. The sheer quantity and quality of the talent unable to get onto PPV this past weekend should be setting off alarm bells, if not for the company, but for those forgoing other opportunities to work for them...