WWE Superstar Shake-Up 2019: Every Wrestler Who Moved To Raw
AJ Styles highlights Raw's new roster additions.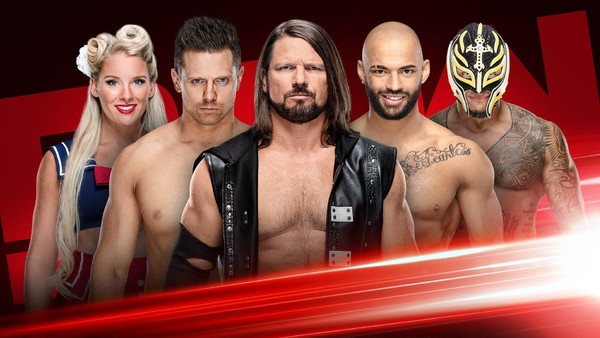 WWE's latest Superstar Shake-Up kicked off with last night's Raw in Montreal, Quebec, Canada, as the company prepared for their new season of programming with their annual roster refresh.
A total of 17 individual wrestlers jumped to Monday nights throughout the course of the three-hour broadcast. Of this number, nine came from SmackDown, two were from NXT, and a former Cruiserweight Champion jumped ship from 205 Live. The remaining five came from the directionless pool of developmental wrestlers who joined the main roster when Vince McMahon decided Raw and SmackDown didn't have enough star power, then prompted to do precisely nothing with the bulk of them for most of 2019.
Barring one notable exception, WWE's marquee names stayed in place. This may change on tonight's SmackDown, though: WWE.com are promising the biggest acquisition in the blue brand's history, which could mean anything from Brock Lesnar to Bobby Lashley.
Raw's newcomers will experience wildly differing fortunes on the red brand, which remains the company's most inconsistently weekly show. For now, though, Monday nights feel refreshed. A stagnating talent pool has been suitably shaken up, and each of these new names is a reason to be excited about Raw going forward...