Book Review: Homebound by Jodi McClure
Rating: "Bedridden after an accident, down on his luck businessman John Adams finds himself at the mercy of Cloey Jacobs,...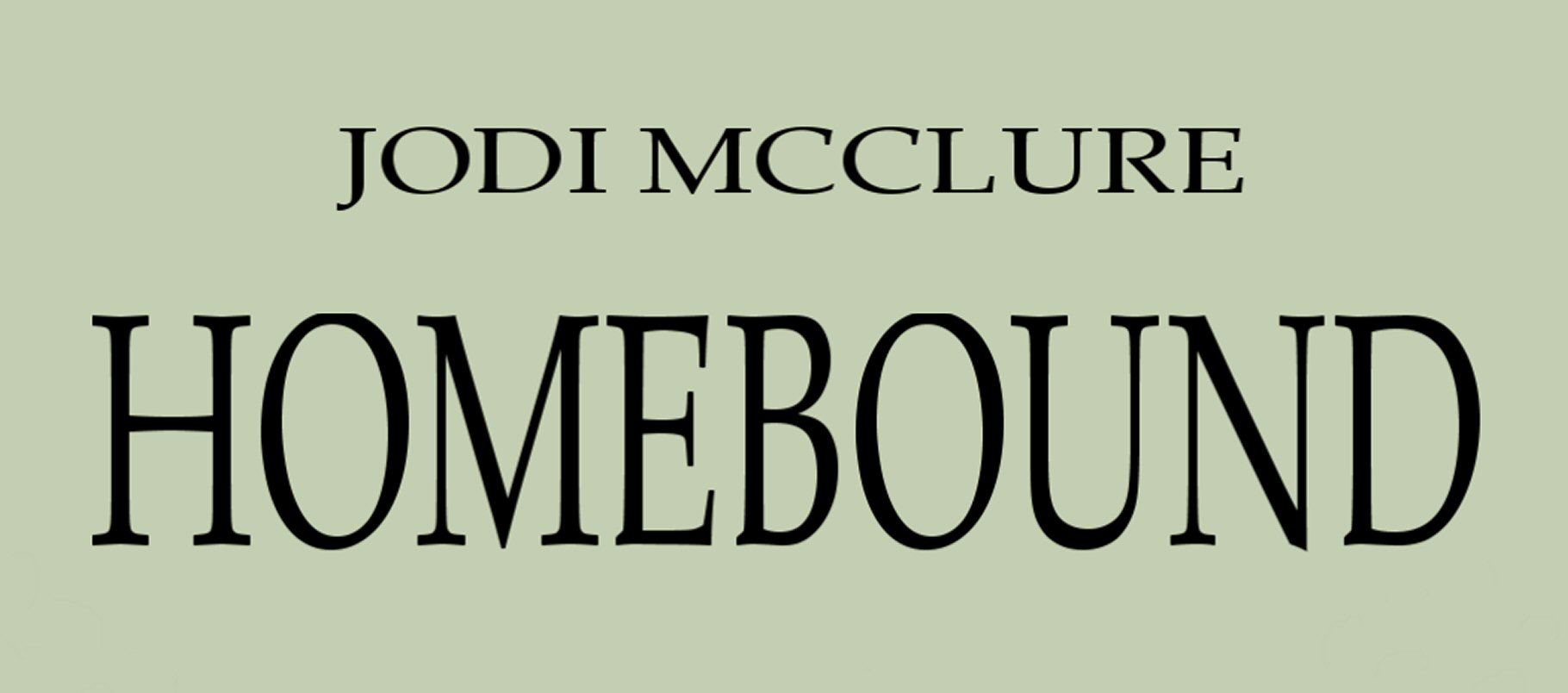 Rating:
"Bedridden after an accident, down on his luck businessman John Adams finds himself at the mercy of Cloey Jacobs, his country bumpkin aide. Miserable and jaded, John wants little to do with the woman until she mentions an ages old mystery she's been unable to solve.

Intrigued, John grows determined to unravel the puzzle himself, assisting the barely literate woman in following a string of clues hidden in classic books. As the pair grow closer to an answer, they also grow closer to each other, helping to pave John's path to recovery with compassion, redemption and love."
Homebound is a short novella from independent author, Jodi McClure, easily readable in one sitting it provides a realistic escape to small town America, not an easy feat for a British reader such as myself.
John, a successful accountant who's used to the big city, has been forced to move back to his small hometown after a life changing series of events that leave him both broke and broken, while home he has an unfortunate accident that leaves him bed ridden, and we join him on the road to recovery.
First and foremost, John is unpleasant. After trying to think of ways to describe the lead character in this novella, trying to be sympathetic to his situation and perhaps understand why he behaves the way he does, I gave up. The author of the book obviously knew that he did not come across as a nice human being in the initial scenes, and it works surprisingly well.
The novella addresses John's character flaws straight away, with his nurse, Cloey, doing an excellent job of being John's opposite, she allows the reader to like her in place of him. With a well placed introduced in the first few pages, we're instantly attracted to her, not least of all because John isn't.
While the initial character of John might be a turn off for some people, with the knowledge that you're going to have to put up with him for the rest of the book, the reasons why he acts the way he does present an interesting opener and leaves the reader with a suitable amount of questions that almost demand answering.
I must admit that I was slightly disappointed when John's character did a complete one-eighty after a three minute conversation with Cloey, there was no build up, he was simply one person one second, and a new man the second, but maybe I'm being cynical and people really are that simple.
The conversation that he has with her also plays an important role, it's the catalyst of the story, kicking off the plot and leading us into the mystery surrounding a cryptic piece of information that Cloey's grandfather left for her in his will, 'Follow the Pequad.'
Naturally John, being the intelligent accountant and well read person in this story, instantly convinces the simple Cloey to go to the library and ask for Moby Dick, knowing full well that the cryptic clue has something to do with the classic.
The story progresses in an interesting way, following typically well known books for clues to help the main characters, sadly the mystery quickly takes a back seat to the other story in the novella, the brewing attraction between John and Cloey, at times it felt like the author of Homebound had forgotten the mystery altogether, or had written the love story first and realised it needed a hook second.
McClure doesn't name classics for a while after a point in the book, choosing instead to offer that they looked through a few more, the ones that she does mention are your typical high school reading though, meaning that the reader can relate to the main characters easily.
After the initial interest in the mystery, and after switching your brain from mystery to romance, the story is still enjoyable as the primary tale unfolds. A point to mention is that the progression of John's slip back into small town demeanour is subtle, even going so far as to give his internal monologue a drawl at points, which was a very nice touch.
This book is difficult to place, if you're a fan of mysteries or small adventure tales, then it isn't for you, because that aspect of the story takes a back seat to the more typical love part of the tale, it's also not a varied mystery, with most of the clues being exactly the same, at one point John even tries to skip past the mystery altogether, but convenient memory loss stops him.
The author does a good job of writing the payoff to the classic book mystery, but it feels out of place after the winding up of the love plot. On the whole this book comes down to personal taste, and for $0.99 you can find considerably worse tales of romance.
It is also worth mentioning that all the classic tales McClure mentions in the book are worth reading, even if you've already read them once, do it again, as I put down my Kindle once I'd finished Homebound, I got the strange urge to find my copy of Moby Dick.
The book is available for purchase on the Amazon Store: Homebound
The book is available for purchase on Smashwords: Homebound
The author can be found on Twitter: @PunkLit

The author can be found on Facebook: safia.mcclure
The author's page can be found here: safiamcclure.blogspot.co.uk