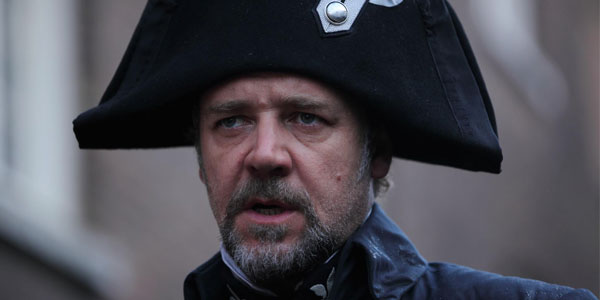 Ever since Al Jolson told us we "aint heard nothing yet", musicals have been a staple of Hollywood's output. Studios know that audiences love to be entertained by song and dance but big star actors have never necessarily known how to pull off a good musical number. There are ways around this, Christopher Plummer had his singing dubbed for "The Sound Of Music " and Audrey Hepburn was heartbroken to find out her vocals had been replaced in "My Fair Lady". "Les Miserables" was filmed with all vocals performed live on set and Hugh Jackman and Anne Hathaway show that they know how to belt out a tune. Meanwhile Russell Crowe , whose musical experience is less classical, comes off not quite so well and looks out of his depth compared to his co-stars but this isn't the only example of strange casting for musicals though.
The results are often surprising, sometimes awful but always memorable…
10. Marlon Brando in Guys and Dolls
Packed full of screen presence and masculinity, Brando was the top box office draw by 1955. Four Oscar nominations in a row for brooding, heavyweight performances preceded his surprise casting as Sky Masterson in "Guys and Dolls" and the results were mixed. With very little musical experience, he strolls his way through numbers like 'Luck Be A Lady' without ever managing to bring the song and dance numbers to life. It was always going to be difficult opposite Frank Sinatra (the two stars, unsurprisingly, didn't hit it off on set) and the Academy decided to ignore this Brando performance but they didn't forgot him for long.
We are currently seeking Film contributors on WhatCulture. To find out more about the perks of being a Film contributor, click here.