50 Greatest Movie Scenes Ever
50. Who's Laughing Now? - Evil Dead 2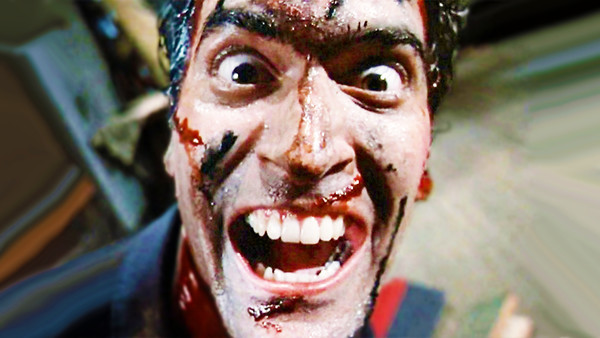 For a full 30 minutes, Bruce Campbell's Ash has been put through untold horror by the Deadites slowly breaking his mind, but this scene, the very last before actual human beings break his isolated personal terror, acts as a total breakdown of reality.
Attempting to shoot his dismembered hand that's flicking him the finger, Ash shoots the walls of the cabin he's in, which begin to spew blood all over the room. He stumbles, falls, and breaks a chair, but then something weird happens: the entire house starts laughing at him.
The deer trophy hanging on the wall begins to cackle, as does the lamp on the bedside table, with every inanimate object springing to life to mock our hero. Unable to do anything but laugh back, Campbell lets out a hysterical, manic giggle straight to the camera, as director Sam Raimi pans back to highlight the artificiality of the set, no longer resembling an actual place.
Reality has completely broken down, and for a brief moment, there's nothing separating Ash from the Evil Dead.
[Josh Brown]
49. Ofelia Meets The Pale Man - Pan's Labyrinth
I'd argue that no director has ever been able to find the beauty in horror quite so well as Guillermo del Toro, and he himself has never done it more than in his magnum opus, Pan's Labyrinth.
Pan's is a perfect example of how fantasy and imagination can help us both escape from and further understand some of the horrors around us, and the scene where Ofelia meets the Pale Man greatly captures that. It's strange and disturbing, filled with frightening imagery and peculiar creatures, and yet there's a sense of wonder about it too. There's a feast on the table, but it's one for the eyes as well - in more ways than one.
For once the Pale Man 'opens his eyes', as it were, and gives chase, we're left with a suspense-filled sequence of sheer dread, with the Pale Man a terrifying monstrosity, and yet so perfectly paralleled with the real world that we're left in no doubt of just who the real monsters in this story are.
[James Hunt]
48. The Decimation - Avengers: Infinity War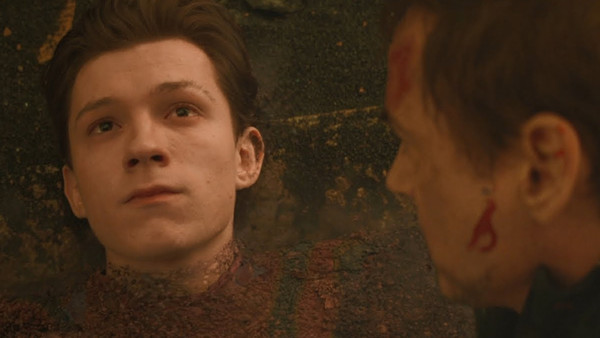 Nobody could reasonably tell you that Avengers: Infinity War is a perfect movie. They also won't be able to truthfully tell you that they didn't expect the shocking death of so many prime characters at its climax was going to last. But the fact that we were all so invested in it when it happened tells you everything you need to know about how it worked as a scene.
From the very moment he appeared at the film's start, we were being fed a manifesto on Thanos. He was the real deal who killed Loki and Heimdall - two of the most persistent MCU characters - without a second thought and inside the first reel. He was willing to kill the one thing he loved to make his plan a reality. He was an unfeasibly huge menace, a sociopath with a messiah complex and worst of all he had a point.
By the time he finally got what he wanted, it was a lot to take in and it's no wonder it worked on such a visceral scale. From the moment it turned out Thor had missed to Bucky beginning to fade feels agonisingly long, and even though we KNEW they weren't dead, watching them fade away was excrutiating and exhilarating.
[Simon Gallagher]
Scott Tailford
Gaming Editor at WhatCulture. Wields shovels, rests at bonfires, fights evil clones, brews decoctions. Will have your lunch on Rocket League.
See more from Scott
Ewan Paterson
WhatCulture's very own Comics Editor. Cats, comic books and spaghetti westerns are my thing. Rants about stuff @EwanRuinsThings
See more from Ewan
James Hunt
NCTJ-qualified journalist. Most definitely not a racing driver. Drink too much tea; eat too much peanut butter; watch too much TV. Sadly only the latter paying off so far. A mix of wise-old man in a young man's body with a child-like wonder about him and a great otherworldly sensibility.
See more from James