10 Ways Metallica Changed Rock Music
One of the highest-grossing bands of all time are also one of the most divisive and risk-taking – Metallica's game-changing placement in music history remains a debated one.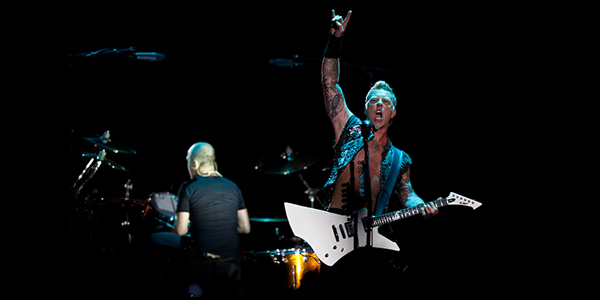 For over three decades, Metallica have ruled the landscape of rock music across the entire world.
From their humble beginnings in southern California, born amongst the pages of a local paper's 'Musician Wanted' ads, to their current global reign as the music industry's predominant live hard rock and metal act, Metallica have proven time and again that they conform to no social protocols or expectations and instead pave their own way across music's vast and expansive purview, defining and redefining what it means to be music's biggest heavy music act.
It's because of their non-conformist attitude that they have emblazened their own trail of groundbreaking change for over 30 years across this landscape, ever since the day James Hetfield and Lars Ulrich met and decided to form a band in 1981. Since that time they have introduced metal music into the hard rock genre in the United States with their debut album Kill 'Em All, redefined the era of watching MTV with the crafting and release of the "One" music video into mainstream airplay, and heralded the arrival of hard rock music to FM radio with the release of 1991's self-titled Black Album. For these reasons and several others, Metallica has changed hard rock music as we know it, showing us all that time and again they march to the beat of their own drum(mer).
As their career now enters its fourth decade, let's take a quick look back at how Metallica ascended to the throne that they have held for so long, and the different ways they changed rock music along the way.