18 Things Only Alter Bridge Fans Will Understand
Powered by one of the most furiously-devoted tattooed-up followings in modern rock, Alter Bridge's fanbase is something very special indeed.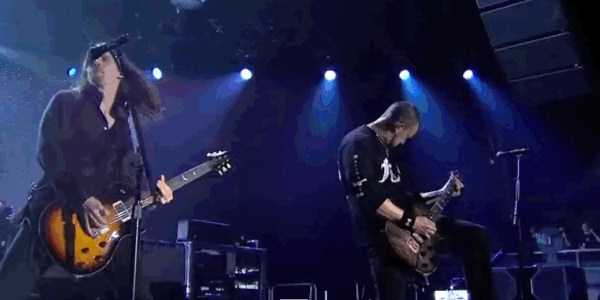 Whether you've been with the band since the beginning or are just getting into them thanks to a myriad of phenomenal albums over the past few years, Alter have been on an incredible upward curve as they grab new fans left, right and centre, all culminating thus far in a guest slot under Aerosmith at this year's Download Festival.
The uninitiated amongst you may know them as "That band who did Edge's theme song" from wrestling years ago, or from any number of the more recent tracks that include the brutally-heavy Isolation from 2010's AB III, the bouncy-as-all-hell Addicted to Pain from last year's Fortress, or current behemoth of a track Cry of Achilles that's re-injecting complex arrangements back into popular hard rock.
Over the years though one of the things that's emerged alongside the band – thanks to some incredibly well-written songs and a devout workmanship attitude that forced them to buy out of two record labels just so they could be represented how they wanted – is an incredibly devoted fanbase. Alter Bridge fans dissect everything from Mark Tremonti's phenomenally intricate playing to vocalist Myles Kennedy's warm-up routines, to even just sitting and doggedly clicking 'Vote' on the many Cage Matches the band has now won against any number of legendary artists that pit the fans against each other online.
Yes it's been – and continues to be – an incredible ride for all things AB-related, and this is a piece that celebrates how far we've come along the way. If the phrase "Oh Myles God" means nothing to you, it's about time it did.
18. Myles And Mark Are Incredibly Underrated As A Duo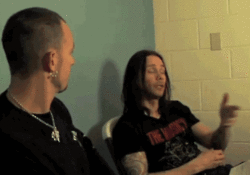 When was the last time someone mentioned a genuinely brilliant frontman/lead guitar combo in rock? It's been too long right?
From The Toxic Twins of Aerosmith's Steve Tyler and Joe Perry to AC/DC's Brian Johnson and Angus Young, modern-day duos are rarely mentioned in terms of how well they play off each other both on and off stage. However with Myles' core meticulously-proficient style born out of being a guitar teacher, he's also a student of jazz and the blues; having a killer signature feel on the guitar that rivals the likes of Joe Bonamassa when he decides to crank up the intensity and fire off some huge bends or runs up and down the neck.
It's a style that in theory would be the total opposite of Mark Tremonti's far more aggressive, old-school thrash-like sensibilities, yet over the years he has started playing faster more aggressive compositions, and Mark has developed the emotional side of his playing – culminating so far in the gorgeous solo to Bleed It Dry last year – a composition many thought was actually Myles' playing.
The two bounce of each other amazingly well on-record, with last year's Fortress title-track featuring a recorded version of the many guitar duels the two had been having on tour, and with both Kennedy and Tremonti being devout students of guitar theory, their playing is only going to get better and far more mind-bogglingly brilliant as time goes on.