6 Essential UK Rock Festivals You Need To Attend In 2014
When thinking about the biggest and best rock festivals lately, you could be forgiven for allowing your mind to wander…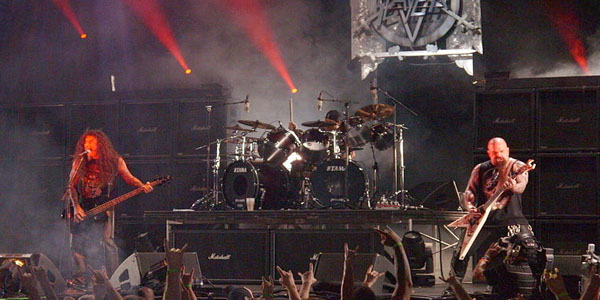 When thinking about the biggest and best rock festivals lately, you could be forgiven for allowing your mind to wander abroad: Hellfest, Wacken, Graspop, Sweden Rock, Soundwave and the Warped Tour are all amazing examples of rock festivals, but the problem for UK rock fans is precisely that they're foreign.
Being a full-time student as well as a part-time barman, it's damn near impossible for me to take an adequate amount of time off to go abroad, and the cost isn't exactly conducive to a world wide tour of festivals.
But you need not look so far away: the UK boasts an incredible line-up of festivals every year, and this year's selection is looking like a big deal already, with both Sonisphere and Bloodstock selling out of their respective VIP packages within almost a week of each other. This made me personally consider the possibility of a UK festival, joining the hundreds of thousands of rock fans who buy tickets to the biggest festivals on UK shores every year, and that is only part of the reason why you should consider going British again.
So, without further ado, here are the best options for a UK rock festival in 2014, and exactly why you should go.