Vera Farmiga
film
If it's in a word or it's in a look, you can't get rid of the Babadook.
10 Jun 2015 Brendan Morrow
tv
Pool parties, for sure.
4 Jun 2015 Sara Weir
film
That's right: you wasted your money on pure, unadulterated fakery.
5 Mar 2014 WhatCulture
film
24 Jul 2013 Robert Kojder
tv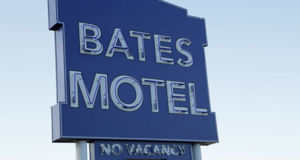 film
Safe House is a competently-acted but utterly forgettable procedural that's full of exasperatingly idiotic character decisions due to lazy scripting.
7 Feb 2012 Shaun Munro
film
Film is a biopic of The Beach Boys drummer Dennis Wilson and has Aaron Eckhart in the leading role.
31 Jan 2012 Matt Holmes
film
Vera Farmiga & Patrick Wilson lead the haunted house movie which has the exact same plot as Wan's last film Insidious.
25 Jan 2012 Matt Holmes
film
The movie withstands repeated viewing (if anything it is more entertaining watching Colter on the train when you already know who the bomber is), and looks and sounds as good as it will outside of a cinema.
15 Aug 2011 Adam Whyte
film
film