10 Funniest Futurama Characters
Futurama has come to an end. It's the fourth time that we've heard that, but this time it seems conclusive….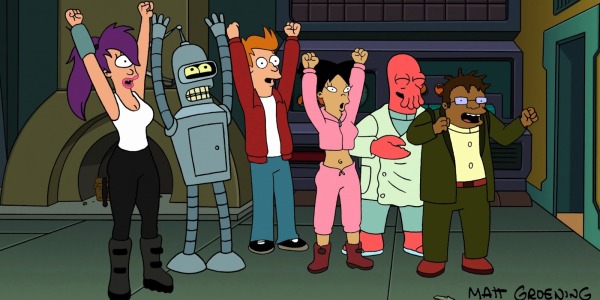 Futurama has come to an end. It's the fourth time that we've heard that, but this time it seems conclusive. The series finale of season 7 (season 6 in the UK) entitled 'Meanwhile', the 140th episode of Futurama's on again, off again history, opened with the hilarious caption "Avenge Us" and had a tearfully happy ending for two of our beloved Planet Express crew members. That's all I'll say for now so that we can steer clear of any spoilers.
The happy ending brought the show to a sweeter and more natural ending than the three previous episodes that Groening and co. had originally expected to be the last stand: season 4's 'The Devil's Hands Are Idle Play Things', the straight-to-DVD movie 'Into the Wild Green Yonder', and the season 6 finale (season 5 in the UK) 'Overclockwise'. The fact that Futurama has already had four 'final' episodes would suggest that the writing team and creators of the show have been expecting its death for quite some time only to make more comebacks than Take That. The only difference being that when Futurama makes a comeback people are pleased.
Futurama has a huge ensemble of loveable characters, added with the fact that it's set in the future, meaning that there are an infinite amount of stories and locations that Fry, Bender, Leela, and the team can explore. With this in mind, it would take a fool to claim that we will never see our favourite Futurama characters again. Mainly because it has already been announced that a crossover episode of The Simpsons will feature in season 25 of Matt Groening's more successful creation (but better? I'd argue not), which is set to be called 'Simpsorama'. Katey Sagal (voice of Leela) has also stated that "it's not going to end", whilst Matt Groening and David X. Cohen (supervillain name in the making) have both reportedly expressed an interest to produce a theatrical Futurama film or another straight-to-DVD series of films.
However, just in case life decides to be cruel to us and not gift us with anymore first class futuristic humour that always manages to insult us historical people, I have decided to make a decisive list of the 10 funniest Futurama characters, exploring their biographies, their greatest episodes, and their finest lines.