12 TV Families Ranked From Worst To Best
In life, the saying goes that you can choose your friends but you can't choose your family. Well, if you…
In life, the saying goes that you can choose your friends but you can't choose your family. Well, if you could pick and choose your relatives, what better place to look than the wonderful world of television? Every show that's ever existed  from the traditional Waltons (more on them later) to the aliens on Third Rock From The Sun feature a family unit of some description and depending on their conduct, they will either make you wish you were part of the fold or mysteriously grateful for the ragtag bunch of weirdos you already share DNA with.
This article shines a light on a cross section of those families and ranks them in a list – a prospective guide if you will of the relatives that keep mental health therapists and alcoholics anonymous in business, which slowly ascends up the sliding scale of dysfunction to the most desirable television has to offer. As you may have guessed, this article contains SPOILERS so reader discretion is advised.
Special Mention: The Bluths– Arrested Development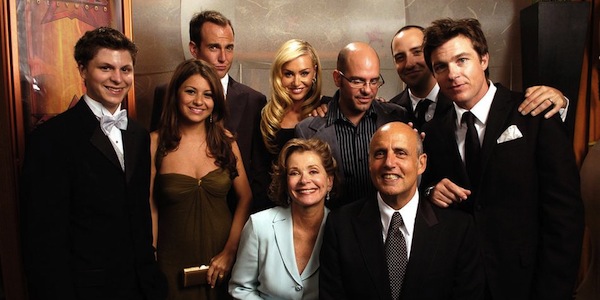 Being only three episodes deep into Arrested Development, it would be hard to write a comprehensive entry on the Bluths without sounding incredibly naive or short-sighted. Having said this, I can already see the potential they have to become one of my favourite families on the small screen. As I'm sure you'll realise the further you get into this article, there's nothing I love more than watching vain, over-indulged fools conduct asinine schemes with comical results and the Bluths with their apparently genetic inability to hold down stable employment more than fits the bill. I'm sure there's a place for them here on this list, I just don't know where exactly- so feel free to place them wherever you like in your mind.
Anyway, without further ado TV's worst families start with: