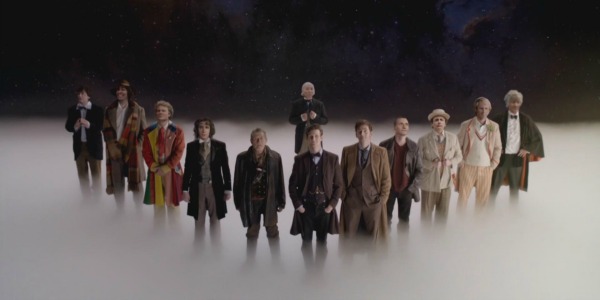 'It's Doctor Who's 50th anniversary?!' … was the response of no one when they saw the title of this article. Yes, Doctor Who has been rather ubiquitous in 2013 with (deep breath) a brand new series of eight adventures in the first half of the year, a internationally-broadcast birthday special, biopics, internet-breaking webisodes – and let's not forget the finale of a Doctor's entire era, as Matt Smith left the TARDIS this Christmas Day.
Although fans have been known to have their hangups about some things (but, hey, when don't we?), it can't be argued this was truly a golden year for the show, providing those of us who care for Doctor Who with a ton of treats. Whatever your preferred era, there was something for every fan this year.
So as we step into 2014, which will see the show rejuvenated once again with Peter Capaldi's Doctor at the helm, now's the perfect time for a reminder of the greatest presents that Doctor Who gave us on its 50th birthday…
Write about Doctor Who and GET PAID. To find out more about the perks of being a Doctor Who contributor at WhatCulture.com, click here.
This article was first posted on January 1, 2014