Avengers: Infinity War - 10 Worst Things Thanos Ever Did In The Comics
Terrifying Titan? Check. Violent and powerful? Check. A killer? Check.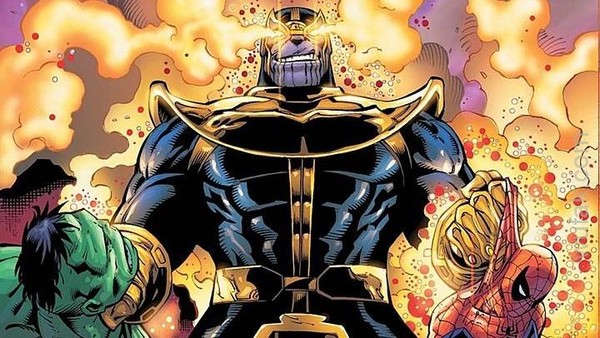 After 10 years, 18 Marvel movies and a spectrum of villains of various qualities, it's now time for the main event. Infinity War hits screens in April and finally, Thanos is coming to earth. It's not good news for the heroes who will face him, but it most definitely is for Marvel fans.
The first trailer that hit screens back in November has only served to increase hype over Josh Brolin's character. Strutting out of a portal, wearing the golden Infinity Gauntlet and a sneering look on his face that only the worst villains could pull off, it looks as if Earth could be in for quite the ordeal.
Thanos was introduced in the post-credits scene of the first Avengers and has made just two more cameos in the years since. Acts of his cruel and violent nature have been mentioned by other characters, notably Gamora and Nebula in the Guardians of the Galaxy films, but this is the first time we will get to see him at his villainous best.
And though there's not been much hint of what that means in the MCU so far, fans need only turn to the comics to enjoy a greatest hits medley of his worst crimes...
10. Killed His Mother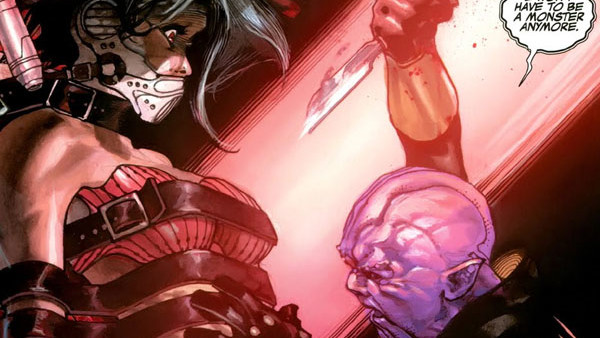 The best villains all seem to have rather rough upbringings: Voldemort was abandoned by his mother and unwanted by his father; Darth Vader was a slave on a hot desert planet in Star Wars and the Joker himself describes his father as being 'a drunk and a fiend.'
And Thanos is no different. Born as one of the last sons of colonists Mentor and Sui-San on Titan, his introduction to life was harsh. He was born grey and misshapen in comparison to others such as his brother, Starfox. As a result, his parents shunned him and never gave him the same loving treatment as his siblings.
And Thanos got his revenge by building an army. Once done, he returned to Titan and declared war, murdering his mother Sui-San along the way. How about that for acting out?