Good News, Puddins - Harley Quinn's Getting Her Own Movie
Will she be joined by her Mr J?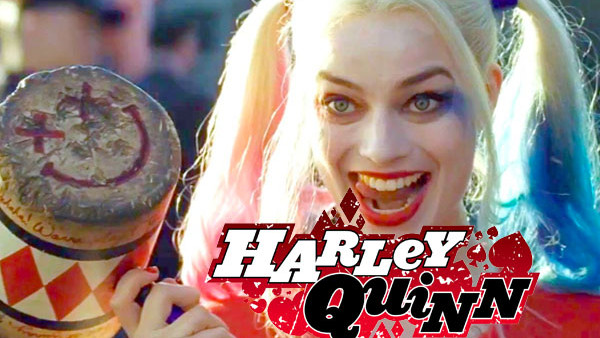 It was always inevitable that Warner Bros would use any early successes to double down and set the course for the rest of the DC extended universe: already we've seen a not unexpected Batman stand-alone expanded out of Batman v Superman and now a Suicide Squad member is getting their own flick.
Having already stolen hearts and minds, Margot Robbie's Harley Quinn will be getting her own movie, according to The Hollywood Reporter.
Even before Suicide Squad even hits cinemas, the studio is contemplating giving her her own spin-off. Well, sort of.
The rumour suggests that Harley will actually lead a female-centric team-up movie, focusing on several of DCs female heroes and villains. Does that mean we're going to get a Birds Of Prey movie?
Batgirl is also another name being thrown into the mix (which makes sense if that is who Jena Malone was supposed to be playing in Batman v Superman). And it could make sense for DC to be using their newly established DC SuperHero Girls line as a foundation, meaning the possibility of Quinn, Batgirl, Batman villainess Poison Ivy, Katana and Bumblebee.
No matter who else is in, Robbie will be the main focus, and she seems to be the driving force behind the project having brought a writer on board to develop and took it to Warner Bros' attention.
This is all a no-brainer really: a Harley movie was inevitable if she made it out of Suicide Squad alive (so there's a spoiler), and Warner Bros looking to push a progressive title in a largely male-dominated market (or so they'd have you believe) is a good publicity win. Plus it's about time the superhero girls got their chance.
Still, it's a bit of a shame we won't get to see Harley lead her own film with the Joker and Batman. Personally, I've wanted to see an adaptation of Mad Love since Harley was announced for the DC Extended Universe, with her attempting to woo the Joker by capturing Batman. It might yet still happen, though, so for now let's just be thankful there's even a Harley film at all.
Create Content and Get Paid
---