New Batman Returns And Arkham Asylum Figures On The Way
Finally, a twelve-inch Michael Keaton for your bedroom shelf...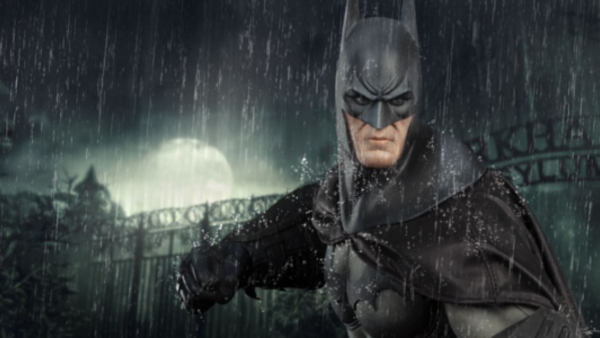 He might be trying to escape his superhero past in Birdman, but Michael Keaton will always be Batman to a whole generation of superhero fans. Those same fans may very well be the ones clamouring for the long-delayed release in the series of Arkham Batman video games €" both will be satiated by a group of new, premium action figures on the way from Sideshow Collectibles. DC announced this past week two major additions to their roster of high-end, statue-style figures sold through Sideshow. The first are
Batman
and
Joker figures
modelled after the first Arkham Asylum game, designed at 1:4 scale and standing at 25 inches tall. All for the very reasonable price of $449.99 for The Joker, and the Batman retails at $469.99.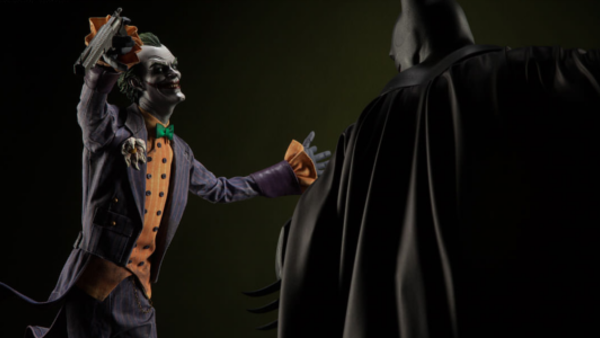 Both figures come with a whole bunch of accessories, as you'd expect, many of them being Sideshow exclusives. The Joker includes an extra laughing head, you can swap out for his regular one, and the Batman variant comes with alternate hands holding three Batarangs. So you can replicate that disappointing final boss fight to your heart's content! Even more exciting is Sideshow enlisting Hot Toys
to bring Michael Keaton's Batman to vivid, plastic life
. The company has a reputation for brilliant, eerily life-like action figures and statues, and their Batman Returns two-pack is no exception: the figure of the Dark Knight in full regalia (and a neck that you can't move €" how's that for realism), and a Bruce Wayne-in-tux model that really does look like a miniature Keaton. You could use it as a voodoo doll. Don't, though.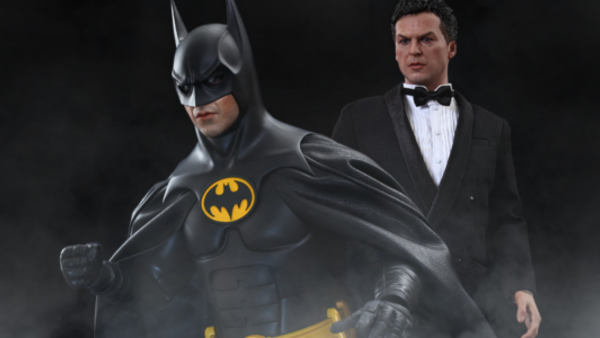 In case you need further convincing, the Batman figures comes with a bunch of interchangeable hands and lower faces thrown into the mix, an LED light-up figure base, highly detailed Batman gadgets, along with €" get this €" €œ a newly developed masked head sculpt with separate rolling eyeballs€ (terrifying) and an extra Batman head to recreate the iconic mask-tearing scene from the climax of the film. The two-pack goes for $344.99. The Sideshow Batman and Joker Arkham Asylum statues come out between May and July 2016, and between June and August 2016 respectively. The Hot Toys Batman Returns two-pack hits stores at some point between November 2015-January 2016. Fans can only hope a fully-articulated toy of a penguin wielding a rocket launcher is on the horizon too.
Create Content and Get Paid
---