Rumour: Amber Heard Fired From Aquaman 2... Emilia Clarke Replaces Her As Mera?
Amber Heard's days as Mera in Aquaman 2 are over as Game of Thrones actress reportedly is cast.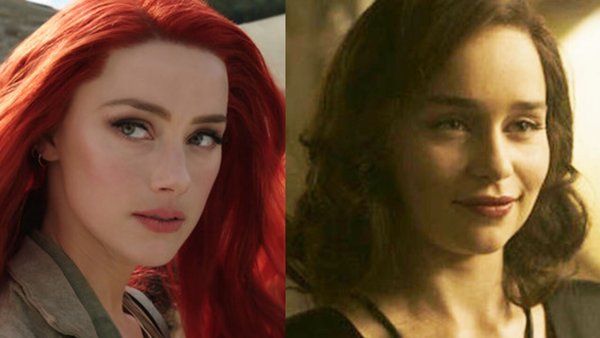 Amber Heard has been fired from her role as Mera in Aquaman 2 due to breaking a clause in her contract, with Emilia Clark reportedly in line to take over from the actor.
The Australian entertainment site Sausage Roll, are reporting that Heard "is in terrible shape", with the actor blaming the Johnny Depp situation and the current global pandemic for the condition of her health at this moment.
Unless you've been living under a rock for the last year, you've likely stumbled upon Heard's highly publicised legal battle with ex-husband Johnny Depp. Yet, despite many fans calling for the actor's sacking from the DCEU, Warner Bros. have stood firm and backed Heard throughout the process.
However, it now appears the studio have decided to go in another direction in the wake of Heard breaking a clause in her contract which states that she must be in "good form" physically in order to effectively play the part of the princess of Xebel.
Though it is being reported that Clarke has signed on to take over the role, renewing her on-screen partnership with fellow Game of Thrones star Jason Mamoa, the actor is well aware that Heard could still be brought back into the project should she find a way to get her health back on track.
That being said, many fans will likely be overjoyed at this development as a petition to get Heard fired from the film has now passed 1 million signatures. Warner Bros. are still yet to confirm the story, but it's looking increasingly likely that Heard's days as Mera are coming to an end.
Clarke's involvement would mark her first appearance in a superhero project too, with the star having appeared in the Star Wars, Terminator, and aforementioned Game of Thrones franchises up to this point.