10 Actors Who Didn't Want To Be Credited For Movie Roles
7. Glenn Close In Hook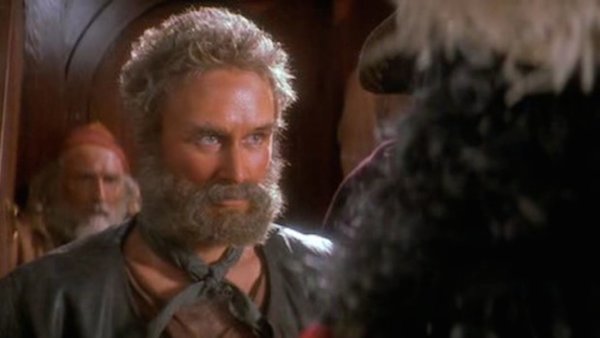 While this entry is something more of a cameo than a full on speaking part, Glenn Close does have lines (in-between the sobbing and screaming) and shares a scene with the main villain, Hook himself, and that deserves a list entry, even if the film deserved a Razzie.
Watching Hook is rather like watching Quint slide into the shark's mouth - the inevitable decline of Spielberg's dangerous and more daring tendencies into the more schmaltzy arena of his modern creative output. It was only three years previously that Indiana Jones killed three Nazis with the same bullet in The Last Crusade!
That said, Hook is still bags of fun and loaded with great performances and cameos, including Phil Collins, George Lucas and Carrie Fisher.
In 1991, Glenn Close was a five time Academy Award nominee and winner of several Emmy Awards, plus a string of accolades for her service to the acting industry. Now she would take on the role of a lifetime, that of 'Gutless the Pirate.' Facing the terrifying threat of ending up inside the 'boo box' was enough to rattle the bones of the most fearsome of pirates and Close didn't disappoint. Disguised with a seamless fake beard, the unrecognisable Close quivers in fright as Hoffman's Hook has her locked inside a wooden trunk.
Ok, sarcasm aside, it's a fine moment in another 'David Bowie was almost in this film' film with Close on fine bearded form - think less bunny boiling and more plank walking.