10 Actors Who Got Paid To NOT Star In Movies
5. Nicolas Cage - Superman Lives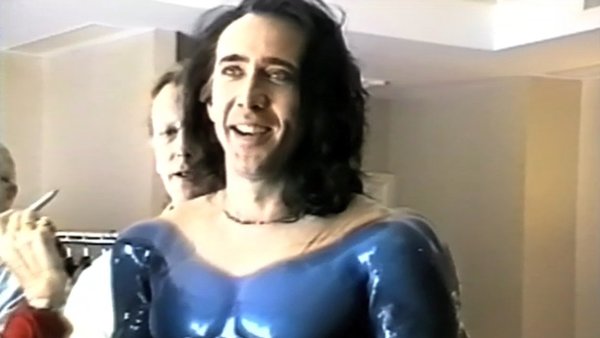 In the 1990s, after his success with the Batman movies, Tim Burton was called upon to make a Superman movie called Superman Lives that ended up cancelled before production began. However, the weirdest fact about the film is that Nicolas Cage was going to star as the man of steel.
In 2015, Jon Schnepp made a documentary about the cancelled Superman project made called The Death Of "Superman Lives": What Happened? Which revealed a lot of information about the shelved movie.
It turns out that Superman Lives was actually the brainchild of Cage, himself a lifelong comic book fan, and would have been about Superman fighting his most bizarre foe, Brainiac, who would've been played by either Jim Carrey or Gary Oldman, in a giant mechanical spider.
To date, all that exists of the project are test shoots with a long-haired Cage donned in the famous red and blue costume.
It was so strange that when pictures of Cage in the suit hit the internet, many believed it to be a hoax. Not only that, but Cage was paid 20 million dollars to be in the film before shooting began. However, in the end all the money that producers had put into the project, as well as the giant spider idea, went to Will Smith venture Wild Wild West.