10 Actors Who Refused To Kiss On Screen
9. Neal McDonough's Lips Belong To His Wife - Scoundrels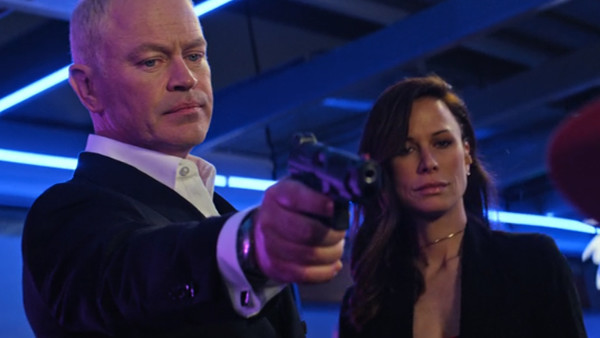 We've seen Neal McDonough accompany Captain America on the battlefield and pop up in numerous television shows over the years, from Desperate Housewives to Suits. However, one thing we've never seen is the actor lock lips with one of his co-stars on-screen.
Simply put, McDonough has often refused to share a kiss with another actor in a film or TV show because, as a devout Catholic, he feels his lips belong to his wife and his wife only.
There was a time when this decision had something of a detrimental effect on the actor's career, however, with McDonough infamously being fired from the "Scoundrels" series due to him refusing to take part in love scenes.
In an interview with Closer, McDonough touched upon this time, saying:
"It was a horrible situation for me. After that, I couldn't get a job because everybody thought I was this religious zealot. I am very religious. I put God and family first, and me second. That's what I live by. It was hard for a few years. Then (Band of Brothers producer) Graham Yost called me and said, "Hey, I want you to be the bad guy on Justified." I knew that was my shot back at the title."

McDonough has since gone on to forge a hell of a film and television career for himself in the wake of this turbulent time, all while staying true to his beliefs.