10 Actors Who Thought They Were Absolutely Sh*t At Acting
9. Tom Holland's Performance Was A "Mistake" In Uncharted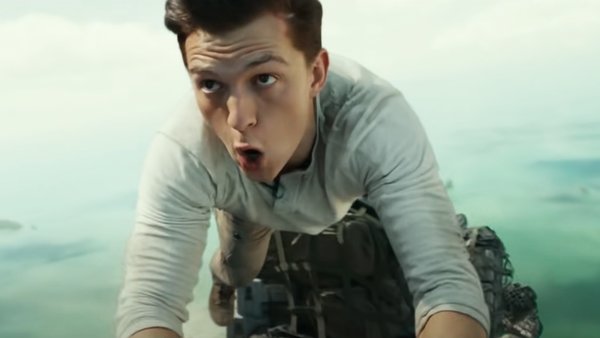 Another star who has often found themselves learning on the job in the wake of being suddenly thrust into the spotlight at a young age, you can only imagine the level of pressure Tom Holland must regularly find himself dealing with whenever he steps onto an MCU or other high-profile movie set.
And it was this need to deliver a showing that made him look "good" and "cool" in his recent Uncharted adventure in particular that resulted in a performance that the Brit wasn't happy with in the slightest.
Confessing to being more in the mindset of "land a mark, stand like this and see my bulging biceps" rather than "land a mark and go through this scene" at times, the Brit would also tell GQ:
"It was a mistake and is something that I will probably never do again."
At just 26 years of age, Holland still has a great deal of time to put these hard-learned lessons to good use in the coming years. So, here's hoping the always entertaining Spidey star obsesses more with smashing his lines and character than bursting out of his t-shirt going forward.