10 Actors Who Turned Down Star Trek
9. Kim Cattrall - Saavik And Kira Nerys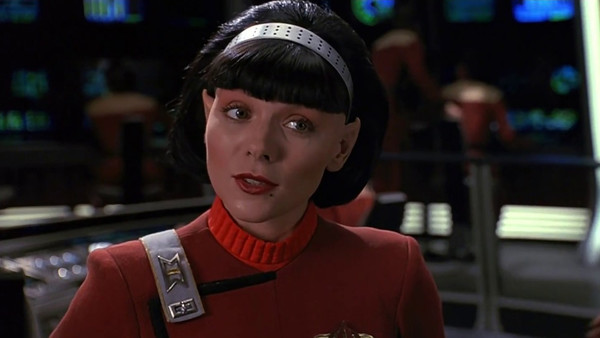 Another actress who had already made an appearance in the Star Trek universe, Kim Cattrall stole the show as the traitorous Vulcan Valeris in the 1991 send-off movie for the Original Series, Star Trek VI: The Undiscovered Country.
However, the original plot of Star Trek VI had the already established character of Saavik, played previously by Kirstie Alley (1982) and Robin Curtis (1984-86), as the traitor within the crew of the Enterprise, and Cattrall was, understandably, not a fan of being the second consecutive recasting of the character. Creator Gene Roddenberry agreed, and, not wanting to vilify a popular Trek movie icon, the character of Valeris was created for her instead.
But that's not all, as Cattrall was also one of the first choices to play Major Kira Nerys in 1993's Star Trek: Deep Space Nine. For reasons identical to Michelle Forbes, though, she declined, preferring to focus on her movie career rather than be tied down to a TV show.