10 Actors Who Went Uncredited For Major Film Roles (And Why)
9. David Hyde Pierce - Hellboy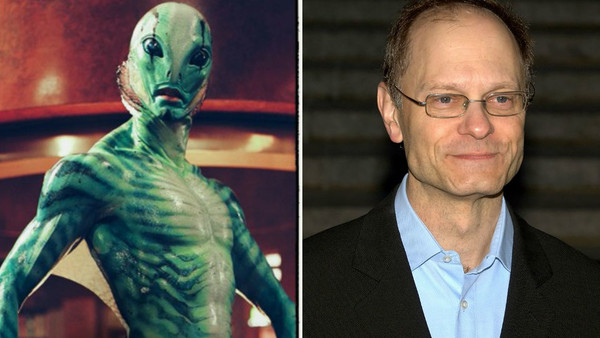 During filming of Guillermo Del Toro's 2004 comic book adaptation, Hellboy, actor, mime, and contortionist Doug Jones portrayed the role of the genius-level intellectual, psychic, and amphibious Abe Sapien. Hyde Pierce was known for his role as neurotic, well-cultured psychiatrist on television's Frasier, and was hired to give Abe Sapien a voice audiences would recognize.
According to IMDB, in a move echoing back to James Earl Jones before him, Pierce "refused a credit because he felt that Abe was entirely Doug's creation and did not wish to detract from his performance." Then for the sequel, 2008's Hellboy II: The Golden Army, the voice acting gig was given back to Doug Jones. Jones would then go on to play a similar amphibious role in Del Toro's 2017 Best Picture winner, The Shape of Water.
Hmm, just think, that could have been merman Niles Crane making out with Sally Hawkins instead.