10 Actors Who Went Uncredited For Major Film Roles (And Why)
4. Gary Oldman - Hannibal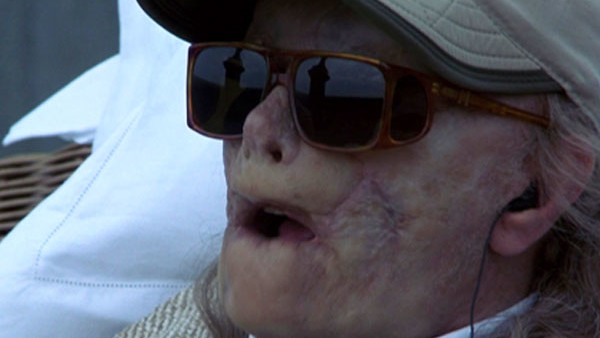 Say what you will about 2001's Silence of the Lambs gore-fest sequel, Hannibal, but perhaps the most memorable character in that entire debacle was Gary Oldman's turn as Mason Verger, a former patient of Anthony Hopkins' Hannibal Lecter, and the only one of his victims to live to tell the tale. Apart from Hopkins and Julliane Moore (who replaced Jodie Foster as FBI agent Clarice Starling), Oldman's character was the third-biggest focus of the film, serving as a second antagonist. Verger spent the film using his inherited fortune to track down Lecter so he could have the honors of killing "Hannibal the Cannibal" himself, with the poetic justice styling of feeding him to a stable full of wild boars.
An established leading man at the time, Oldman lobbied to get his name above the film's title along with its other two stars. The producers had differing opinions, though. The long-awaited sequel to the smash hit, Silence of the Lambs, 2001's Hannibal promised to be a showdown between Lecter and Starling. Putting a third actor's name above the title could have spelled confusion for excited audiences. When producers shot down his request to have his name above the title, Oldman took his name off the film entirely. When asked about this decision, Oldman has stated that since he spent most of the film under heavy prosthetics, he felt that playing Verger "anonymously" allowed him to experiment more with the role—and check it out, Oldman is really hamming it up with a country accent reminiscent of the Looney Tunes character, Foghorn Leghorn.
We can't help but wonder if Oldman is kicking himself for not taking his name off the film Tiptoes two years later when he played, of all things, a little person.