10 Amazing Unmade Steven Spielberg Films
The ET sequel you never knew you needed...and feared.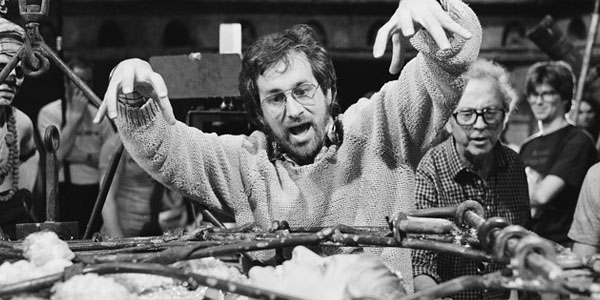 Is there a more versatile, driven and inventive director working in Hollywood today than Steven Spielberg? If you said Nicolas Winding Refn then you'd be right, but there's no way you could entertain both your mother, your baby nephew and your rebellious cousin at the same time with Only God Forgives. Spielberg's CV, meanwhile, features movies that run the gamut from kid-friendly adventure (Tintin) to serious adult drama (Munich) to whatever The Terminal is. Over his long career has rarely gone a couple of years without putting something out, in that time begin responsible for inventing the modern blockbuster; creating the Indiana Jones franchise; revolutionising special effects; making the best Philip K Dick adaptation since Blade Runner; and creating an intensely powerful film about the holocaust. With the rate he gets through them, you wonder if he has time for anything else. Apparently he does, cos there are nearly as many films he never got around to directing as the voluminous amount he did. Dodgy sequels, adaptations and Nolans abound in these ten amazing unmade Steven Spielberg films.