10 Awesome Sequel Characters Who Totally Stole The Show

Making a sequel that's even half-way good is generally challenge enough, but these ten follow-ups went above and beyond the call of duty in their pursuit of greatness, and in many ways, it's thanks to a superbly written supporting character who essentially stole the show. Whether a hero or villain, these characters managed to match and then up the game of the previous film, combining a charismatic character with excellent set-pieces, visual effects or whatever adornment the script required. Simply, it's difficult to imagine these 10 films existing without these show-stealing characters, who kept the franchise running smoothly, or in our first case, helped reinvent it entirely...
10. Luke Hobbs - Fast Five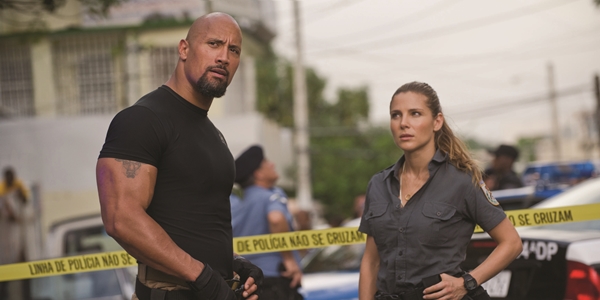 Affectionately regarded as "Franchise Viagra" by the movie press, Dwayne Johnson earned that label by first appearing in Fast Five as DDS Agent Luke Hobbs, a doggedly determined officer of the law hot on the tail of Dominic Toretto (Vin Diesel) and his gang. Given how oddly staid and by-the-book the Fast franchise had become by number four, a firm reinvention was needed, and though much of the credit goes to director Justin Lin for reimagining the series as a heist thriller, Johnson brought an inimitable mix of brute force and charisma that made him seem absolutely unstoppable.
Best Moment:
When Hobbs brawls with Toretto, mano-y-mano, a moment of sure wish fulfillment for any self-respecting action fan. We can only hope that, though Johnson is busy filming Hercules: The Thracian Wars at the moment, his role in Fast and Furious 7 won't be limited to a cursory cameo, because the guy is easily the best thing in these movies (outside of the car chases, anyway).