10 Badass Samuel L. Jackson Movie Quotes
"You know me. It's my duty to please that booty."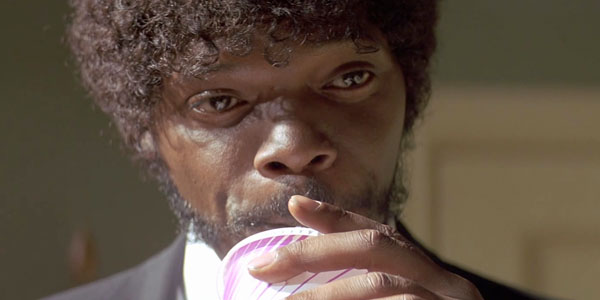 Samuel Leroy Jackson is without a doubt one of the most popular and hardest-working actors, of this or any other generation. Since his big-screen debut way back in 1972, he has appeared in well over 120 movies with another six slated for release in 2014 alone, and shows no signs of slowing down at the age of 65. It is this work ethic that has seen Jackson reign supreme as the highest-grossing actor in history, with the movies in which he has played either a major or supporting role taking almost $7.5bn in box office receipts to date. In an hugely eclectic career that has seen him assemble the Avengers, wield a lightsaber and go head-to-head with everything from great white sharks to velociraptors, Jackson has also become one of the most quotable stars in Hollywood. Even a quick Youtube search will result in countless compilations and imitations of many of the actor's signature lines. Let me tell you, narrowing it down to ten was a tough job. This could easily be a top 20 or even top 50 list, such are the volume of memorable lines Jackson has spouted in over 40 years in the business. To that end, the list is limited to one quote per movie to create a more open field so I'm afraid a lot of all-time favorites have missed out. Nonetheless; sit back, read on and rejoice at the 10 most brilliantly badass Samuel L Jackson quotes. Do you agree with the choices? Are any of your favorite Samuel L Jackson quotes missing from the list? As always, sound off in the comments below.