10 Best 2021 Films You Probably Haven't Seen
9. Werewolves Within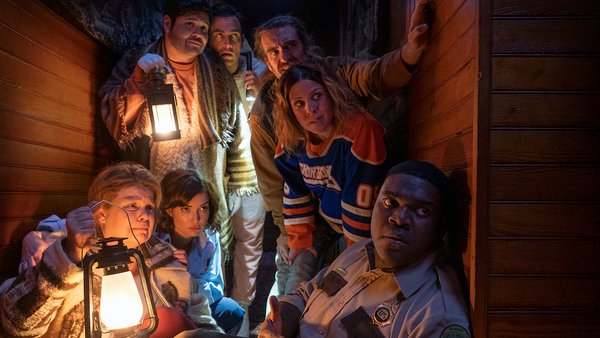 You'd be forgiven for not being aware that the recent horror-comedy Werewolves Within was loosely adapted from Ubisoft's acclaimed VR game of the same name, which per its mighty critical reception makes it by far the best-reviewed video game movie to date.
While it's fair to say that Werewolves Within is really an adaptation of the classic social deduction game Werewolf (aka Mafia), it is nevertheless a win for video game movies while also being a terrifically entertaining genre film on its own merits.
On the levels of directing, writing, and acting, this easily smokes just about every other video game movie there is - a gloriously silly horror film in which a group of people end up trapped in a small Vermont town during a snowstorm and attempt to figure out which of them is a werewolf.
Thanks largely to witty writing and a strong ensemble cast - especially a perfectly-matched Sam Richardson and Milana Vayntrub - it serves as an appealing calling card for on-the-rise director Josh Ruben.