10 Best Apocalyptic Horror Movies You Need To See
The horrifying apocalypses you don't want to miss, from viral outbreaks to cosmic horrors.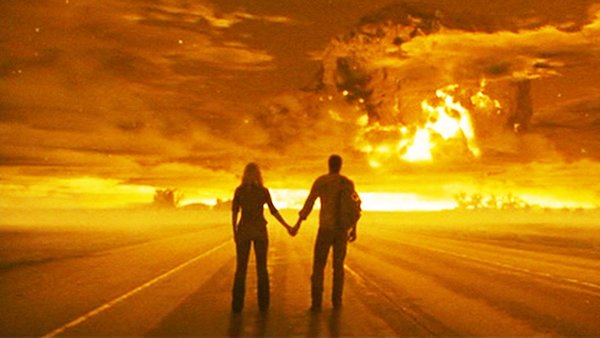 There are a lot of things in horror films designed to scare us. Whether that be ghosts, murderers, creepy dolls, or a murderous ghost possessing a creepy doll, everything that goes bump in the night in this genre is meticulously engineered to terrify audiences.
However, there's arguably nothing more frightening than the end of the world. The utter annihilation of everything we know and love, the apocalypse has been a subject tackled in numerous forms of media over the decades, spanning the likes of Orson Welles' radio play The War of the Worlds and Cormac McCarthy's bleak post-apocalyptic novel, The Road.
The apocalypse, though, is most at home within the horror genre. It's only here where the themes of nihilism and destruction synonymous with these tales are able to go all out to provide a provocative depiction of a world on the brink of collapse.
No matter what the cause of these fictitious, but nevertheless unsettling, end of the world events are (be it a viral outbreak or other cataclysmic happenings), apocalyptic horrors tend to use their horrific circumstances as a catalyst to examine facets of humanity to bone-chilling effect.
Here are some of those films that did it the best.
10. The Crazies (2010)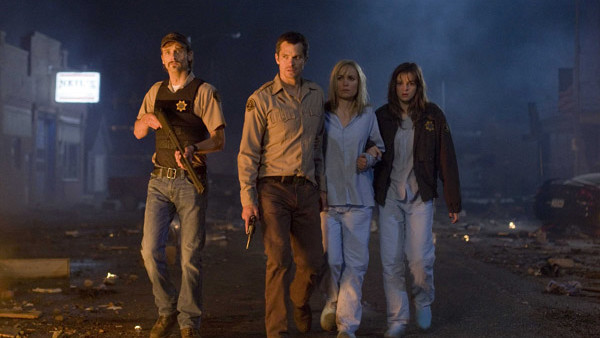 A remake of George A. Romero's 1973 cult classic of the same name, Breck Eisner's 2010 version of The Crazies follows the grizzly ramifications of a viral outbreak in a small American farming town as a group of civilians try to escape.
When a military plane crashes near the town, a chemical weapon is released that contaminates the town's water supply and infects the population. Known as the Trixie Virus, those who succumb to its effects are gradually transformed into crazed zombie-like beings who exhibit violent behaviour.
Whereas Romero's original was more akin to a political thriller that focused on the government and military's approach to containing the outbreak, the newer version leans firmly into the horror aspects of the outbreak. It shifts the focus to a small group of civilians led by local sheriff David (Timothy Olpyphant) and his wife Judy (Radha Mitchell) as they venture through the town in search for a means to escape, avoiding both infected and military on their way.
As far as remakes of classic horror go, The Crazies is how to do it right. It stays respectful to the source material while offering its own bleak and brutal outlook on the same premise.