10 Best Fake Horror Movies Within Horror Movies
9. The Case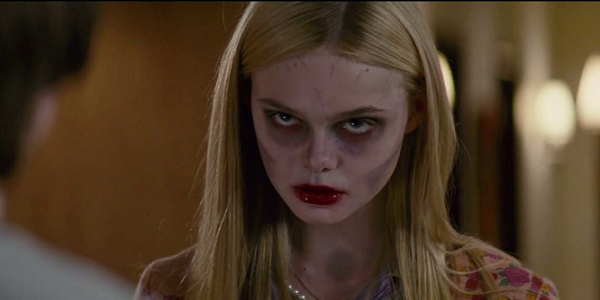 Appeared in: Super 8
The fake film: A child made George Romero inspired zombie picture, The Case is played endearingly straight by its cast of kids as adult stock characters. The story has Vietnam vet Detective Hathaway investigating suspicious goings on at the Romero Chemical Plant and uncovering a zombie epidemic. After a train crash strands his fleeing wife in town, Hathaway must race to find a cure, especially when his wife gets infected too. The direction from 14 year old Charles Kaznyk (who cameos as himself in the film's final jump scare) is amateurish as is much of the acting, but Alice Dainard shows some talent in front of the camera as Hathaway's zombie-fied wife and the effects from Joe Lamb, whether zombie make up or train crashes, are impressive for a film of this scale.
The real film: Star Trek/Wars director JJ Abrams' tribute to both the gang of kids and the friendly alien visitation films of his youth was produced by Steven Spielberg, the man behind many of those earlier movies, so has an authentic sense of nostalgia for the period both from filmmaker and film fan. Abrams conceived of the two elements as two separate films and occasionally the join is a little awkward. The grieving kid making a zombie movie with his friends half is notably better than the government alien conspiracy one.
As with the films that inspired it, Super 8's strength is in the realistic characterisation and relationship dynamics between the kids. Just as they are in The Case, Joel Courtney and Elle Fanning (Joe and Alice) are the star turns and, like in the similarly themed (albeit alien invasion free) Son of Rambow, the making of their film is the bond that ties them together. The derivative amateurishness combined with movie making passion of The Case is an important part of this characterisation and feels like the kind of Super 8 film the young Spielberg or Abrams might themselves have made as kids.