10 Best Frozen Parodies
It's been nearly a year, and the internet parodies are still going strong!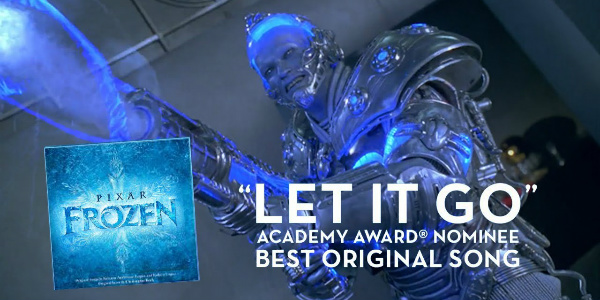 Let's all take a moment to look back at director Adam Green's 2010 thriller, Frozen. This underrated gem follows three skiers who are stranded on a chairlift and are forced to make life-or-death choices which prove more perilous than staying put and freezing to death. It's a harrowing portrait of humans at the mercy of the great outdoors and it deserves to be celebrated! Just kidding, you guys know the real reason why you're here. For anybody who has been living on the moon for the last twelve months, Disney's Frozen has made quite the impact on popular culture. The animated film was a massive commercial success - it accumulated nearly $1.3 billion in worldwide box office revenue - won Academy Awards for Best Animated Picture and Best Original Song, and has gathered quite a dedicated following from men and women of all ages. The film, of course, tells the story of a fearless princess named Anna who sets off on an epic journey alongside a rugged iceman, his loyal pet reindeer and a clueless, naive snowman to find her estranged sister Elsa, whose icy powers have inadvertently trapped the kingdom in eternal winter. The film featured two particularly successful songs (Do You Want To Build A Snowman and Let It Go), which, as always, lead to endless parodies. Luckily, these songs have good setups, and the parodies haven't been that bad (for the most part). They range from the cute to the creepy and stop everywhere in between. So, if you€™re sick of listening to people singing the original songs, then you might as well click the "next" button below and check out the ten greatest Frozen parodies.