10 Best Horror Comedy TV Shows You Need To See
These TV shows are funny, but are they funny ha-ha, or funny ho-ho-horrifying?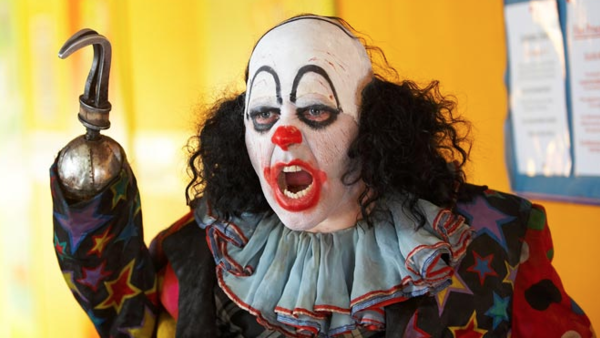 There's never been a better time to be a fan of horror on the small screen. From American Horror Story to The Haunting of Hill House and Lovecraft Country, horror television is going from strength to strength. Whether slasher stories are your jam, or you're more into haunted houses and psychopaths, there's something for everyone.
Of course, one of horror cinema's most defining attributes is its flexibility - it can straddle genres as it pleases, taking in period pieces, westerns and sci-fi. One of the more popular subgenres of horror is the comedy horror film - the likes of Shawn of the Dead, Evil Dead II, Zombieland and Tucker and Dale vs Evil. Thankfully, TV horror has got you covered there too. And we don't just mean The Munsters.
Here we take a look at ten of the best comedy horror television shows that have popped up over the years, straddling genres, country and budget. What they do have in common (aside from the occasional crossover) is that they'll make you laugh and scream in equal measure. Viewer beware: you're in for a scare.
10. Dead Set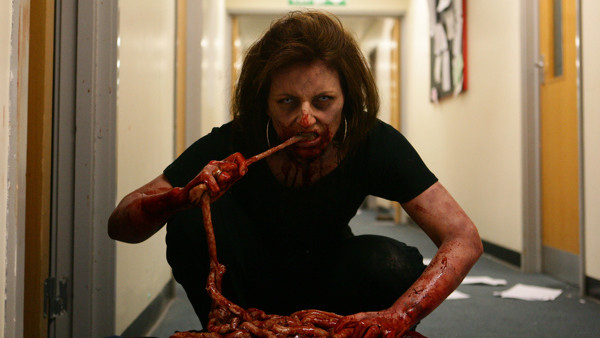 What if zombies... but in the Big Brother house? So asks Charlie Brooker's 2008 miniseries Dead Set. This 5-part comedy drama conjures a zombie apocalypse in which one of the last safe spaces in its infested Britain is Channel 4's Big Brother house. When the outside world begins to fall apart, the contestants within must decide between holing up in their reality TV fortress, or making a run for it outside...
Kudos to Channel 4 for going along with the whole thing - and presenter Davina McCall too, gamely playing a zombified version of herself on the show. The extreme gore on show and misery heaped upon its survivors (including Jaime Winstone, and genre favourite Andy Nyman) makes for bleak viewing, but Brooker's on-brand satirical eye is on point.
There's plenty of laughs too, even if you do have to look past all the guts and grue to get to it. Only slightly more grotesque and upsetting than your average episode of Big Brother, then.