10 Best Horror Movies That Aren't Supernatural
9. Green Room (2015)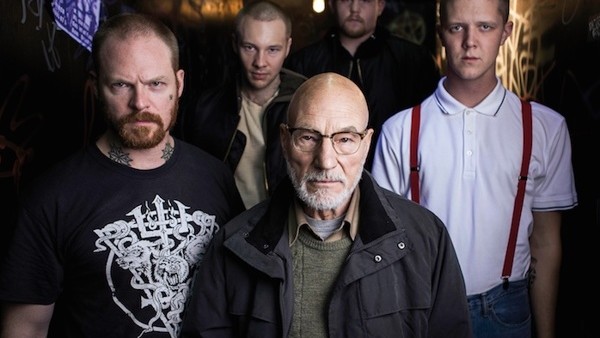 The follow-up film to writer-director Jeremy Saulnier's moody vengeance thriller Blue Ruin and the third instalment in his unofficial Inept Protagonist trilogy, Green Room is a claustrophobic and visceral nightmare that puts viewers in the shoes of a punk band at the mercy of a group of Neo Nazis.
Broke and in desperate need for money, the band are offered to play an underground gig at a "boots and braces" bar. However, after inadvertently stumbling upon a murder scene, the band become trapped in the titular green room. Surrounded by the skinheads who intend to get rid of all loose ends, the band must desperately fight to survive.
A film that doesn't hold back in its extreme graphic depictions of violence, Green Room will have you audibly wincing on more than one occasion. Combined with a quietly menacing performance from legendary actor Patrick Stewart as Nazi leader Darcy, Green Room will draw you in with its suspense before hitting you hard repeatedly with its brutality.
On top of the stomach-churning violence perpetrated throughout, Saulnier likewise weaves in some black humour and pathos that paints a striking portrait of humanity, consequently making Green Room as beautiful as it is ugly.