10 Best James Bond Songs That Were REJECTED (And Why)
For your ears only.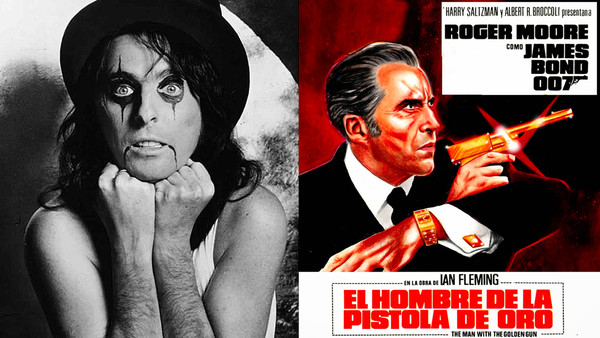 Enjoyably sinister and atmospheric, the green-haired teenage icon Billie Eilish's No Time To Die Bond song gives us an appropriate mix of the feel of the classic series with the more sombre, moody final tone of the Daniel Craig era.
It's certainly a strong step up from Sam Smith's blandly insipid Writing's On The Wall, not to mention the feeling that we've really dodged a bullet in avoiding the widely rumoured possibility of an Ed Sheeran Bond theme.

Hans Zimmer, the composer for No Time To Die, has said that several major artists had submitted options for the new Bond theme but that they were uninspiring enough that he couldn't even get past the intro. Only Eilish held his attention.
If Zimmer did reject an unengaging Ed Sheeran number for something more interesting then that would be a relatively unusual Bond theme decision. In the past the safe bet has tended to win out, leaving some superior, and often far more out there, offerings from some unexpected artists out in the cold.
We may only be able to dream of a world in which shots of a naked woman with a gun spinning around were backed by hard glam rock instead of Lulu, but in that world here's what we could have had.
10. Muse - Skyfall
Rejected because: The producers only ever wanted Adele
Adele's big ballad Skyfall is one of the most successful Bond songs of all time, a multi-platinum selling single which won an Oscar, a Golden Globe and a Grammy. Still, Devon stadium rockers Muse thought they could do better.
Before Adele was confirmed to be recording the song, Muse publicly threw their hat in the ring. Drummer Dom Howard told the press in September 2012 that the song Supremacy from their sixth album The 2nd Law was written with Bond in mind, saying that: "My view is that they should use it for the next Bond film."
Sure enough, the big guitar riffs, swirling string arrangements and big crescendos feel like a punchy rock Bond theme in the Live And Let Die mould, even if Matt Bellamy's vocals don't have quite Adele's epic range.
When asked whether the Muse song was ever in contention for the movie, Bond producer Barbara Broccoli simply stated that "Adele was always our first choice". So, the Rolling In The Deep songstress would have had to reject the offer completely before Bellamy and company had a shot.