10 Best Movies Actors Did After The Lord Of The Rings
9. Billy Boyd - Master And Commander: The Far Side Of The World (2003)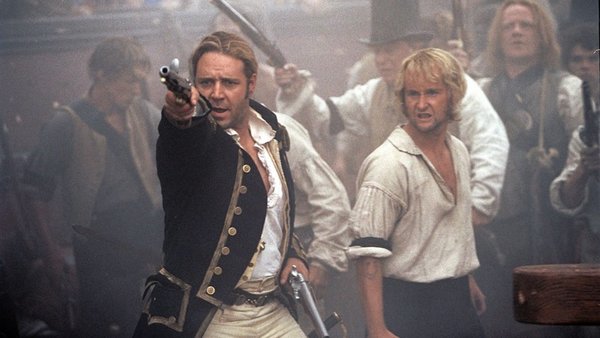 This was admittedly a small role for Boyd but sadly he hasn't appeared in many other films of note since his time as a hobbit.
Master and Commander was a vast and epic period drama set during the Napoleonic Wars. With most of the scenes taking place aboard a single ship, the crowded nature of the environment required a plethora of talented background actors to sell the films authenticity.
This movie really could have been the start of the next big franchise. The sprawling adventure across the seven seas, is merely the backdrop to this movie. The true conflict comes in the form of the relationship between the film's two main protagonists Jack Aubrey (Russell Crowe) and Stephen Maturin (Paul Bettany). An odd pairing of friends, one a fighting man and ships captain and the other a physician, they never the less have a deep admiration and respect for one another. Their friendship is tested, however, when Aubrey's mission to hunt down a rival French Man O' War begins to turn into a dangerous obsession.
Although the movie was a critical success, Pirates of the Caribbean landed the franchise deal, blasting all hope of seeing the unlikely duos relationship develop, out of the water.
This year, however, it was reported that a prequel movie was in development. Given that the actors are almost 20 years older it's unlikely we'll see the return of Crowe's and Bettany's on screen chemistry, or Billy Boyd's frequent appearances as a cheeky ships mate...