10 Best New Horror Movies For Halloween 2022
Happy Halloween!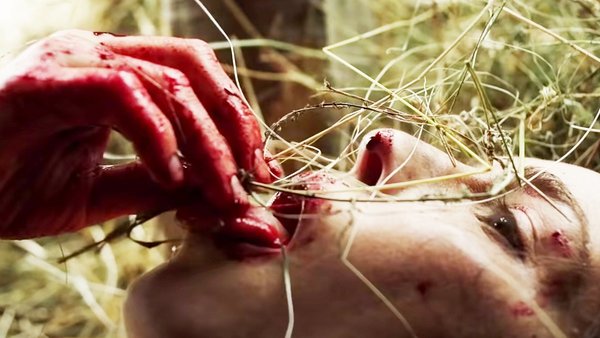 There was a time where avid moviegoers would struggle to think of the last truly great horror. But in recent times, we're suffering from the opposite problem. There have been so many cleverly crafted and frightening films over the last few years, it's tough to keep track of them all.
Because the genre hasn't been this consistent in a long time, what better way is there to celebrate this Halloween than by watching films designed to curdle your blood?
Also, it doesn't matter what kind of horror you like - there's something for everyone. Whether you're into paranormal flicks, recognised franchises, gory slashers, or trashy schlock, you'll have no issue finding what you want this October.
Because 2022 also marks the long-awaited return of Hellraiser, and the final instalment of Halloween (for now), there's never been a prouder time to be a horror fan.
If you're hankering for something to scare the living hell out of you, but don't know where to start, this list is sure to give you a helping hand. Here are ten horrors you need to check out this Halloween.
10. Bodies Bodies Bodies
In terms of horror, A24 has been on a winning streak as of late. Over the last year, they've released Saint Maud, Lamb, X, Pearl, and Men, all of which were met with rave reviews. In fact, A24 has churned out so many gems, some horror fans may have missed Bodies Bodies Bodies.
Halina Reijn's satire kicks off with a group of rich Gen-Z teens partying in a family mansion. While playing a party game, the group gradually turn on each other, which leads to tragedy.
Because Bodies Bodies Bodies regularly mocks its target audience, it appears to shoot itself in the foot. However, the way the film belittles Gen-Z comes across as relevant and creative, rather than nasty.
Since the ensemble is full of douches, Bodies Bodies Bodies could've been grating from beginning to end. But thanks to wonderful performances, especially from Pete Davidson and Borat's Maria Bakalova, we see these characters as human beings rather than one-note stereotypes.
Although some moviegoers regard satire horror as "not real horror", Bodies Bodies Bodies is sure to remedy that notion. It's so uncompromisingly vicious when things take a dark turn, you would never doubt this film as anything but a true frightfest.