10 Best Sherlock Holmes Film Adaptations
More than 70 actors have played the sleuth in over 200 films.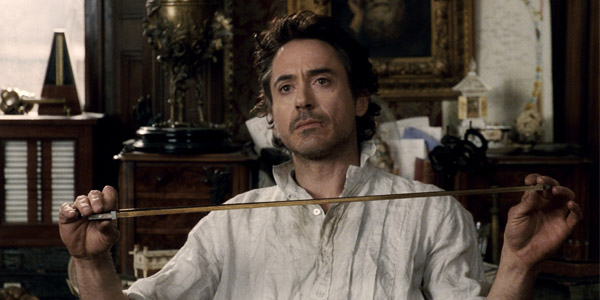 According to Guinness World Records, Sherlock Holmes is the €œmost portrayed movie character,€ with more than 70 actors having played the sleuth in over 200 films. Current renditions of the show, such as Sherlock and Elementary, give modern spins on the 125-year-old character, and recently Sir Ian McKellen has announced that he will be playing a 93-year-old version of the infamous €˜consulting detective€™ in the 2015 film Mr. Holmes. Needless to say, Sherlock Holmes is alive and well, and possibly more popular than he€™s ever been. Holmes first appeared in print in 1887 by Scottish author and physician Sir Arthur Conan Doyle. He was featured in four novels and 56 short stories by Conan Doyle, and has since been written about by numerous other authors. Holmes made the leap to the visual medium in William Gillette€™s 1899 play, Sherlock Holmes, or The Strange Case of Miss Faulkner, and has since been portrayed in every decade since, first on stage, then on the silver screen, and eventually on television. It goes without saying that many superb and talented actors have played Holmes, from Charlton Heston to Christopher Lee, and from Robert Downey Jr. to Michael Caine. Still, not every actor who has played the part has done a stellar job: Roger Moore was famously bad as he tried to channel James Bond, and Robert Downey Jr.€™s superhero version of the character would probably have Arthur Conan Doyle turning in his grave. There seems to be something about the paradoxical nature of Holmes that is difficult to pin down on film. There are some actors, however, who have personified the detective, and many careers have been defined by the role. Here are 10 of the best adaptations of Sherlock Holmes as rated by viewers, critics, and polls.