10 Best William Shakespeare Film Adaptations
7. Othello (Oliver Parker, 1995)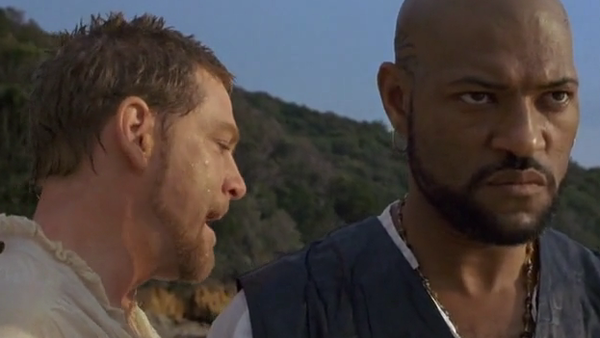 There are a lot of versions of Othello that couldn't be included in this list due to changing attitudes. While Orson Welles and Laurence Olivier were immensely talented actors, blacking up to play the Moor of Venice was not exactly their finest hour. I almost included Christopher Eccleston's version on here, in which he played Iago as a racist police officer, passed over for promotion in favour of the main character. But for all-round excellence, I commend to you Oliver Parker's version from 1995, which marks Kenneth Branagh's first appearance on this list.
Othello is a tragedy about pride, jealousy and spite. Othello is a Moor (a North African Muslim) and a general in the Venetian army. Iago, a battle-hardened ensign in the same army, hates Othello for promoting the young and inexperienced Michael Cassio ahead of him - and believes that Othello has secretly slept with his wife Emilia. He resolves to destroy Othello by appealing to his character flaw of pride, planting rumours about his wife Desdemona being unfaithful...
While Oliver Parker's subsequent career leaves a lot to be desired (St. Trinians, Jonny English Reborn), his debut effort is a ravishing and murky piece of work. While not the first version to cast an African-American actor in the title role, it is the most successful thanks to a commanding performance by a pre-Matrix Laurence Fishburne. Kenneth Branagh is brilliant as Iago, capturing his Machiavellian scheming with gleeful relish. It's also a surprisingly raunchy effort, epitomised by the pivotal scene involving Iago, Emilia, a handkerchief and sudden lovemaking...