10 Castings For Upcoming Movies That MUST Happen
9. Regé-Jean Page - Clark Kent/Superman (J.J. Abrams' Superman)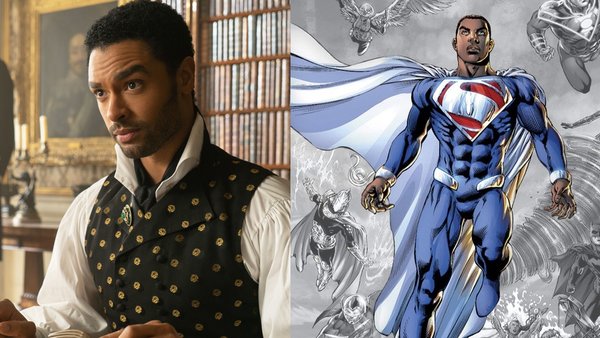 It was reported earlier this year that J.J. Abrams is set to produce a new Superman movie, written by celebrated author Ta-Nehisi Coates, which will feature cinema's first Black iteration of the Man of Steel.
While many fans rushed to (rightly) suggest that Michael B. Jordan would be a fantastic pick for the part, Jordan took himself out of the running by confirming he would be "just watching," and later announcing that he was working on his own independent Black Superman project for HBO Max.
Warner Bros. is currently on the hunt for a Black actor to play their new cinematic version of Superman, and many tantalising picks have been suggested by fans, though none feels more fitting than Bridgerton star Regé-Jean Page.
Since shooting to fame in last year's Netflix period drama series, Page has become massively in-demand, joining the cast of the Russo brothers' new film The Gray Man, the upcoming Dungeons and Dragons reboot, and a new take on classic spy franchise The Saint.
On paper, Page is a slam-dunk: he's charming but has also proven he has the necessary dramatic range for a conflicted superhero, and also touts a stature worthy of a God-like superhero.
There's no way he isn't being talked about by Warner Bros., and he'd be as great a choice as anyone.