10 Confusing Horror Movies You Need To Watch Twice To Understand
9. Possession (1981)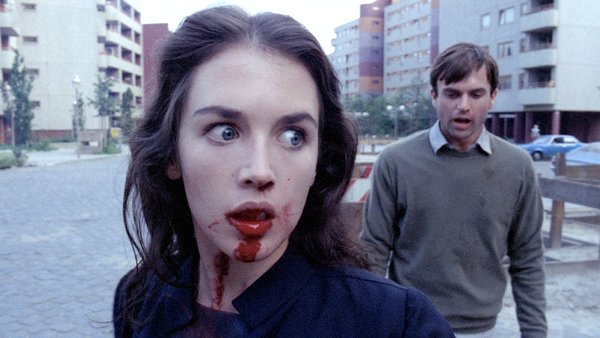 Long before polarizing auteurs like Ari Aster, Yorgos Lanthimos, Darren Aronofsky, and Nicolas Winding Refn began simultaneously frustrating, confusing, and delighting their fans, there was Andrzej Zulawski's violently impressionistic Possession.
Through the most reductive lens, the story chronicles the mental and physical breakdowns of Anna (Isabelle Adjani) as she wrestles with her concurrent roles as matriarch, adulteress, and independent soul-searcher. Caught in the crossfire are her husband Mark (Sam Neill), her child Bob (Michael Hogben) and her new lover Heinrich (Heinz Bennent). Along the way, some of them even get doppelgängers.
Obviously, that's just scratching the surface of what Possession has in store, with the director handling themes of sexual repression, unwanted parentage, and a host of other profound yet perplexing concepts in the most theatrically twisted and cleverly nonsensical way possible. It's absolutely a cinematic journey unlike any other.
Just take a look at the infamous subway scene – which makes only a little more sense in context – for a taste of how Zulawski's cerebral anarchy walks a razor's edge between madness and genius. Undoubtedly, it's an experience that's as easy to love as it is to hate, with dozens of layers to peel back upon a concentrated second go-round.