10 Creepiest David Lynch Characters
Why are there people like Frank?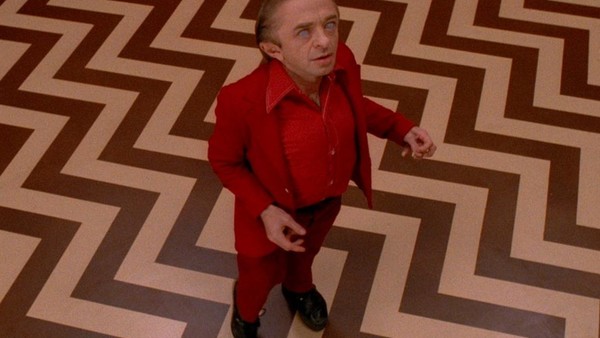 David Lynch has a reputation for creating movies that are more like nightmares committed to film than traditional narratives. That's a reputation that's largely earned. His films and television shows alike are intoxicating journeys into the darkest parts of the human psyche. He explores the seedy underbelly of suburban America, the darker side of Hollywood, obsession, lust, and the fracturing of ones own personality like no one else.
His works are haunting for so many reasons, from the rich cinematography to the iconic scores by frequent collaborator Angelo Badalamenti. However, those dark worlds would be nothing without interesting inhabitants, and Lynch's oeuvre has those in spades. From the nightmarish denizens of Twin Peaks' Black Lodge to the freaks haunting Los Angeles' streets in Mulholland Drive, Lynch has an absurd gift for creating memorable and disturbing characters.
With Twin Peaks back on our screens this weekend after a hiatus of twenty-six years, some of those characters will enter the public consciousness once again, and it's likely that Lynch will be introducing a few more individuals to haunt the world's dreams. Whether he can create characters who will rank among his creepiest creations remains to be seen, but with the Twin Peaks revival being his first creative endeavour since 2006's mind-blowing Inland Empire, it's likely the master of the bizarre has some fresh demons just waiting to be unleashed.
Let's take a look at the strangest, most frightening characters David Lynch has ever created.
10. The Man From Another Place (Twin Peaks)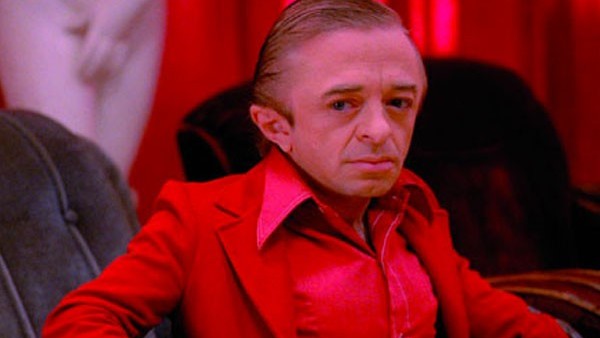 The Man From Another Place is one of the most iconic characters from Twin Peaks. The backwards-talking, dancing little man has been referenced and spoofed in dozens of different places, from Scooby-Doo to The Simpsons.
The red-suited spirit, played by Michael J. Anderson, is actually less threatening than many of the Black Lodge's inhabitants, but there is still something sinister about him. The way he moves and speaks is so unnatural that it is unnerving, and there are certain moments when he seems less than benign.
His more menacing persona was mostly seen in the final episode of Twin Peaks' original run, when Dale Cooper finally makes it to the red room and is met by the Man From Another Place. The little guy distorts time, summons people to talk to Dale, and offers him what might be cryptic advice, all with an undercurrent of menace. When Cooper meets the man's white-eyed doppelganger, who contorts and laughs insanely, it's downright terrifying.
The Man From Another Place became even more ominous in the Twin Peaks movie adaptation Fire Walk With Me, where he is shown partaking in the Garmonbozia (pain and suffering) with the demonic Killer BOB. As with everything in Twin Peaks, the Man From Another Place's motivations and true allegiances are rather vague, but good or evil, he is one unnerving little guy.