10 Essential Avengers Villains Not Yet Used In The Movies
After all these years, we still haven't seen Mephisto or Galactus in the MCU.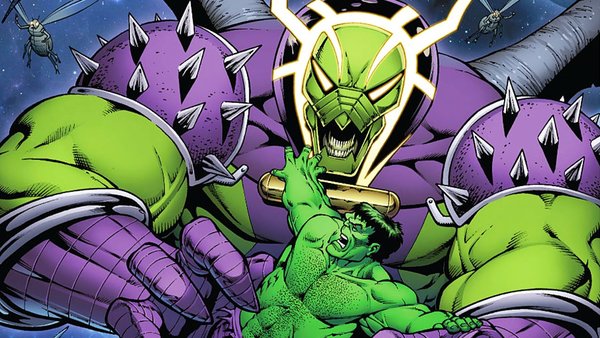 At first, one might suspect the MCU have used up all the main Avengers villains. They fought their first foe in the comics, Loki. They battled their nemesis, Ultron. And they faced the Big Bad of Marvel, Thanos. After squaring off against these three major-league villains, are there any compelling baddies left?
Absolutely. Earth's Mightiest Heroes have been around for six decades. In that time, they have tangled with well over a hundred evildoers including tyrannical dictators, intergalactic conquerors, and galaxy-consuming deities. Granted, not all of these baddies have stood the test of time. (Do you remember the Space Phantom? No? Exactly.) But there are more than enough villains that could give the Avengers a run for their money.
Comic fans are dying to see the Avengers going head-to-head with the ruler of Hell himself, Mephisto. Black Widow and The Falcon & the Winter Soldier have already teased the introduction of The Dark Avengers. And it's only a matter of time before the Devourer of Worlds, Galactus, makes an appearance. Here are ten supervillains we absolutely must see in the Marvel Cinematic Universe.
10. The Dark Avengers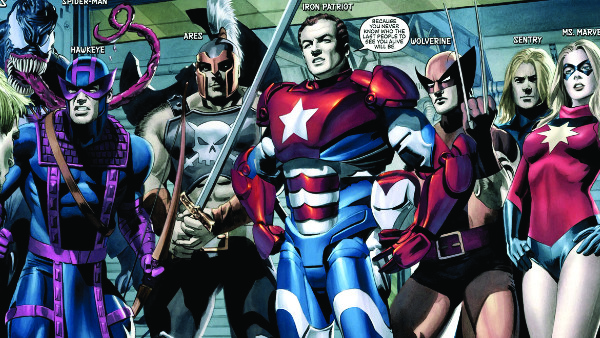 When Iron Man became the director of SHIELD, he hoped to use his technology and experience to better the world. But when he failed to stop a Skrull invasion, he was unceremoniously stripped of his position. Because Norman Osborn performed the killing shot on the Skrull's leader, he received a ton of positive PR, which he used as an opportunity to forge his own government-funded super team, The Dark Avengers.
Wearing a hybrid of Iron Man and Captain America's suits, Osborn became the Avengers' leader, Iron Patriot. The team members were chosen to emulate the most iconic Avengers, so it was composed of Ares (Thor), Daken (Wolverine), Bullseye (Hawkeye), Venom (Spider-Man), Noh-Varr, (Captain Marvel), and Moonstone (Ms. Marvel). Since Osborn is a crazed lunatic, he usually used his team and the government's resources to discredit and attack superheroes rather than actually save the world.
Since we've seen Madam Hydra recruiting USAgent and Yelena Belova throughout Phase 4, it seems very clear the MCU is setting up The Dark Avengers storyline. With the Abomination set to reappear in the She-Hulk tv series, don't be surprised to see Madam Hydra inviting the Jade giant into her ranks as well.