10 Films Booed At Cannes That Went On To Win Many Awards
What do film critics know anyway?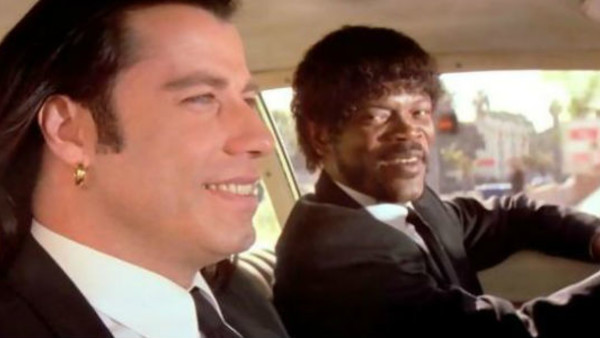 If one thing can be taken away from Cannes with any certainty, it is that when a film gets booed it is probably pretty good. One of the highest forms of disrespect one can give to a film, booing seems an almost routine demonstration at Europe's biggest film festival.
Given that so many of the jeered movies go on to win many major awards, one could certainly argue that 'boo' is the French 'bravo'. This year alone two stalwart directors had their latest projects vocally condemned:
Paolo Sorrentino – whose last film 'The Great Beauty' (La Grande Bellezza), was winner of the best foreign film Oscar – was booed for his latest offering 'Youth' starring Michael Caine and Harvey Keitel. And yet this is at complete loggerheads with most reviews.
Gus Van Sant – nominated for two best director Oscars for 'Milk' and 'Good Will Hunting' – was on the receiving end of some particularly vociferous condemnation for 'The Sea of Trees' starring the Mighty McConaughey and Naomi Watts.
And they are certainly not the only eminent directors to endure such treatment along La Croisette over the years.
10. Antichrist (2009) – Lars von Trier
Before Lars von Trier was himself booed out of Cannes for off-colour Nazi comments made in 2013 when publicising Melancholia, he got a test run with Antichrist.

And quite a test run it was as well. Not only was it almost unanimously jeered at the end of its premiere, but it even had people booing during the actual film at some of the more graphic scenes. A lot of accusations of unnecessary and self important filmmaking were ranged at von Trier after the fact.
Why, you ask? He did call himself the best director in the world. That schtick does not usually go down all that well.
Notable Accolades:
For one of the most hated films in Cannes history, Antichrist sure won a fair number of accolades. 23 to be exact. Many of them came by way of smaller fringe film festivals rather than anything substantial, but Charlotte Gainsbourg did scoop up best actress from Cannes for her fearless portrayal of 'She' in Antichrist. If they thought that was far out – they had no idea what was coming in Nymphomaniac.