10 Films That Risk Being 2014's Biggest Box Office Failures
We fear for these Hollywood juggernauts.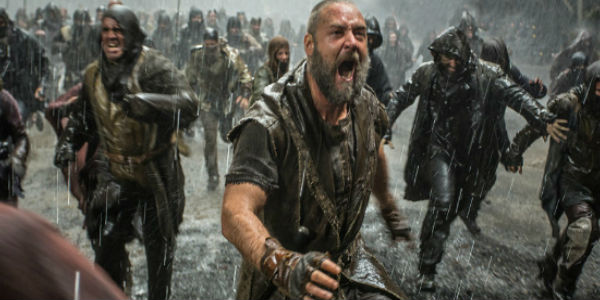 The imminent release of Captain America: The Winter Soldier signals the arrival of blockbuster season, and over the next few months the multiplexes are going to be overloaded with big-budget movies desperate for audiences to part with their hard-earned cash. While there are plenty of movies all but guaranteed to do huge business, there are also inevitably a string of high-profile releases that fall by the wayside, such is the level of market saturation during this period. Although 2013 was the most lucrative year in history at the global box office, there were also an alarming number of big-budget movies that failed at the box office. The Lone Ranger, RIPD, Ender's Game, Jack the Giant Slayer and 47 Ronin all cost upwards of $100m and suffered disappointing returns that would have resulted in hefty write-downs for the studios involved. With the sheer number of blockbusters released every year, there simply isn't enough money to go around to make all of them a success. I
wrote an article back in January
that aimed to predict the year's ten biggest box office hits, so in the interest of fairness it is now time to focus the attention to the other end of the spectrum and take a look at ten upcoming movies that could find themselves at risk of being this year's most notorious box office bombs. Do you agree that these movies are at risk of being box office failures? Will any of them prove to be a commercial success? Are there any other movies that you would have included? As always, sign off in the comments below.