10 Films That Made You Sad To Be British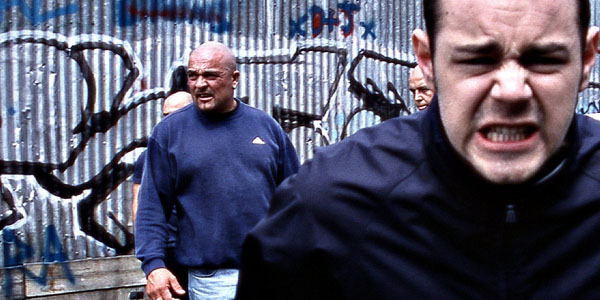 If Danny Boyle has taught us anything about what it is to be British, it is to be proud of all that we have accomplished for what is usually deemed a 'tiny Island'. England, Wales, Scotland and Northern Ireland has many a merit of their own accord, yet as a collective, we are simply the greatest nation on Earth...Or at least, that's what any British person would tell you. There are reasons to be proud and patriotic, yet the British film industry only really likes to focus on the mundane, grim and all together gloomy side to our nation. If you look deeper than the surface we struggle to hold in front of the worlds face, there is so much in our history and our present to be both ashamed and saddened by. Read on for a rather gloomy look at the working class, the once great British Empire and much more that is depicted in UK's cellular form. It's not all bad though is it? Make yourself a cup of tea, at least we have that...
10. Quadrophenia
This film was released after one of the greatest concept albums in modern music by The Who, yet is often overlooked how grim and unloaded the actual films story is. It's a timeless painting of modern teenage angst against a backdrop of a grim outer London life filled with boredom, frustration, loss of innocence, recreational drug use and a feeling of desperation as our protagonist Jimmy goes from teenager to adult, all the while trying to fit in as a Mod. Responsibility is the key theme here, and it is one mans journey as he attempts to free himself from the shackles of normality. Not content with living a normal life in a dead end job in an office, we follow Jimmy during the famous Mods Vs Rockers battle on Brighton Beach, a quickie in his parka with Leslie Ash and the subsequent fallout with all those he thought were friends and allies in this, his feeble and fickle life. The arrogance of youth, coupled with the crushing disappointment of adolescence and adulthood - Quadrophenia is a tale that reverberates for anyone who once raged against the 'man' only to realise it is hopeless task that cannot be at all cured by driving a scooter off the White Cliffs of Dover.