10 Films That Surprisingly Boosted Sales Of Food And Drink
"Do you want anything from the shop?"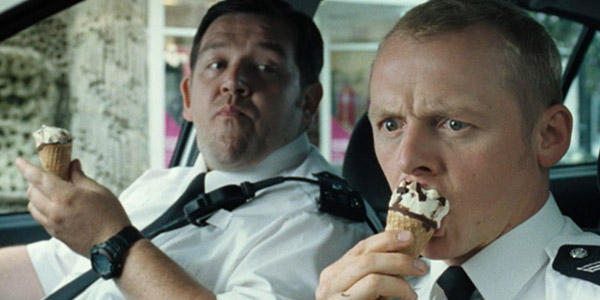 For a writer it's an easy shortcut to giving your character a simple personality quirk that separates them from the pack. A predilection for, even an obsessive dedication to, the consumption of a certain food or drink can say more about your character than pages of dialogue ever could. After decades of adventure in space and time on Doctor Who, the renegade timelord will still happily offer up a jelly baby to diffuse a tense situation. For the fans, that also means a chance to emulate their heroes in a more everyday sense than battling aliens and saving the world. An endorsement from a favourite fictional character can go above and beyond any real life celebrity spokesman, even if they think fish and custard is a winning combination. So, perhaps inevitably, when a character becomes popular and has a particular culinary enthusiasm, the fans will soon be consuming the same thing. For the marketing man this is the Holy Grail of product placement. Anybody watching the recent Teenage Mutant Ninja Turtles reboot can't have failed to notice the insistent plugging of Pizza Hut. Perhaps informed by the notion that the beloved 1980s cartoon series resulted in a boost in pizza popularity (as if there was ever a previous time in which pizza was a little known niche food interest), Pizza Hut clearly imagined that the association with the Heroes in a Half-shell would have turtle fans desperate for their particular brand of greasy flatbread. Audiences are savvy enough to know when they're being given the hard sell, though, and haven't really responded to Pizza Hut's efforts here (although at least it's a little more appropriate than the wholly ill judged Hunger Games-Subway tie-in). The real big taste influences come in unintentional, or at least unsponsored, product placement. Just look at these ten films that gave their characters' favourite food and drink the kind of sales boost marketing departments can only dream of.