10 Great Films That Already Flew Under The Radar In 2016
Blink and you'll miss 'em.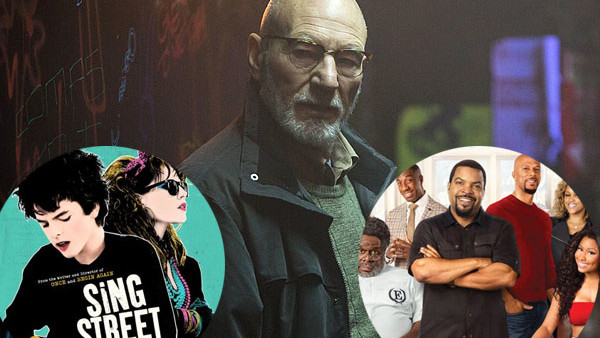 2016 was supposed to be a landmark 12 months in film, though this calendar year is looking more and more likely to be remembered for its high-profile disappointments. Despite the BFG stumbling recently, Disney and their extended family have managed to buck the trend with The Jungle Book, Finding Dory and Captain America: Civil War, though Marvel's rivals at DC have been living a nightmare.
Both Batman v Superman: Dawn of Justice and Suicide Squad have failed to impress, with the autopsy of the latter film still taking place. Other franchise-starters in the long-awaited Warcraft and teen-novel adaptation The 5th Wave delivered yet more disappointment, though those cursing the first half of the year as a right-off shouldn't speak too soon.
While a quick search for 2016 films does indeed make for bleak reading, you only need to dig a little deeper to find a number of great films that have come and gone quietly this year, many of them featuring some of Hollywood's finest. Patrick Stewart took on a uncharacteristically brutal role and won, Viggo Mortensen added yet another brilliant performance to his CV, and Ethan Hawke has been a very busy boy.
Those unaccustomed to life outside of the blockbuster might be expecting this to be a list full of pretentious art house films that critics are afraid to bash, but that isn't the case. This list proves that 2016 has actually been a fruitful year for just about every genre, from silly ensemble comedies and teen musicals to ultra-violent horrors and super-smart thrillers.

Here are 10 great films that have already flown under the radar in 2016 so far...