10 Great Subplots In Bad Recent Movies
9. Morgan Freeman Is Ryan Reynolds' Father - The Hitman's Wife's Bodyguard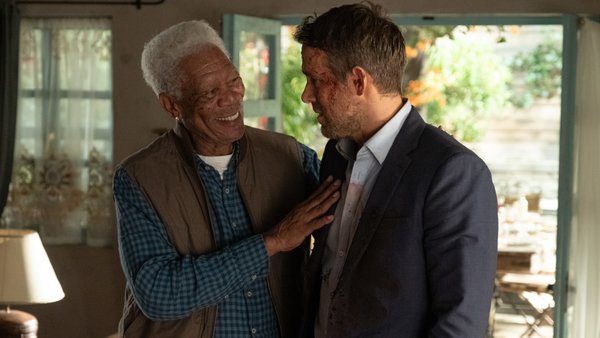 Even for the standards of most comedy sequels, The Hitman's Wife's Bodyguard was a pretty crummy follow-up to 2017's amusingly daft buddy-actioner.
But the film did tout one hilariously WTF subplot involving the parentage of protagonist Michael Bryce (Ryan Reynolds).
Mid-way through the movie, Michael drags Darius (Samuel L. Jackson) and Sonia Kincaid (Salma Hayek) to meet his father, Michael Sr., a retired former bodyguard who turns out to be played by none other than... Morgan freakin' Freeman.
After giving the audience a moment to process the shock of this familial pairing, Michael clarifies that Michael Sr. is his stepfather, and the four sit down for a nice lunch.
As if this wasn't peculiar enough, a third-act twist reveals that Michael Sr. is actually a villain, working for primary antagonist Aristotle Papadopoulos (Antonio Banderas), resulting in Michael Jr. killing him at the end of the movie and - get this - being adopted by Darius and Sonia. Yup.
While most of the movie was a bland mish-mash of so-so comedy and limp action sequences, this subplot right here was a thing of deranged beauty.